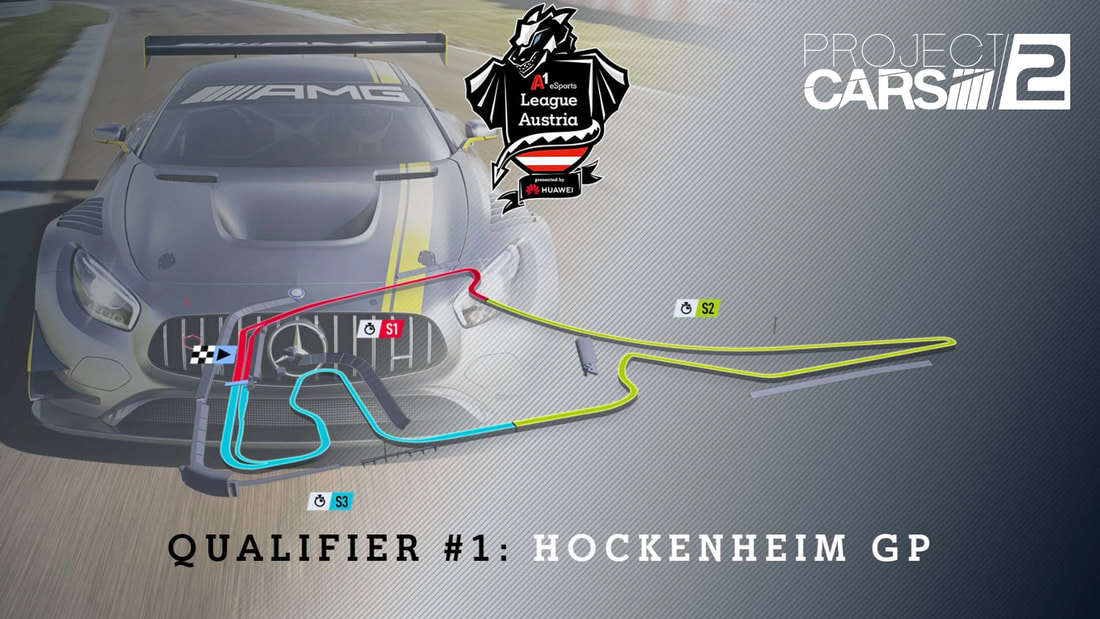 The A1 esports League returned on Sunday, with some spectacular racing in Project CARS 2. The first qualifying round saw some of the best-known and fastest sim racers in the world competing in the aggressive Mercedes AMG GT3 car at Hockenheim. The top PS4 and PC drivers battled through several heats to see who would take home the first points of the Season 2 qualifying rounds. After all five qualifying rounds are complete, the drivers with the most points will join the winners of two wildcard rounds at the offline finals in Vienna. Read on to find out who came out on top in week one.
PS4
On PlayStation 4, the first qualifying round was dominated by the most well-known teams in the Project CARS racing community. Team Redline, VP Gaming, G2, Oscaro, Thrustmaster, ACR and EP Racing were all represented. It was Team Redline's MAGICMSM who took maximum points with a victory, after managing to avoid any major incidents in the final race of the day. TX3's Joker followed him home in second, just a couple of seconds behind after showing very good pace. The final podium spot on PS4 went to VP Gaming's boxer4everr who put in another solid performance.
PC
The PC final was arguably the best race of this first qualifying round. The top teams were represented once again. This time including TX3, Team Redline, VP Gaming, Veloce, G2 and F4H. It was TX3 who grabbed victory after a very consistent drive from StorM. Team Redline's Managator took second just behind, but the big story was the fight for third between DiHeidi and VP Gaming's Darwin_Daume. The last few laps provided us with an epic contest between these two, as they ran side-by-side, corner after corner, and raced cleanly without any contact. Both drivers defended and attacked with great style. Eventually DiHeidi took third place by just a couple of tenths of a second. It left the viewers looking forward to more great racing like this throughout the rest of the qualifying rounds.
Next Time: Touring Cars At Oulton Park
Qualifying Round 2 takes place next Sunday, August 26. This time the action will move to the fast, tight, and picturesque circuit of Oulton Park, in the Mercedes AMG A45 Touring Car. Watch live, or sign-up to take part at the links below.