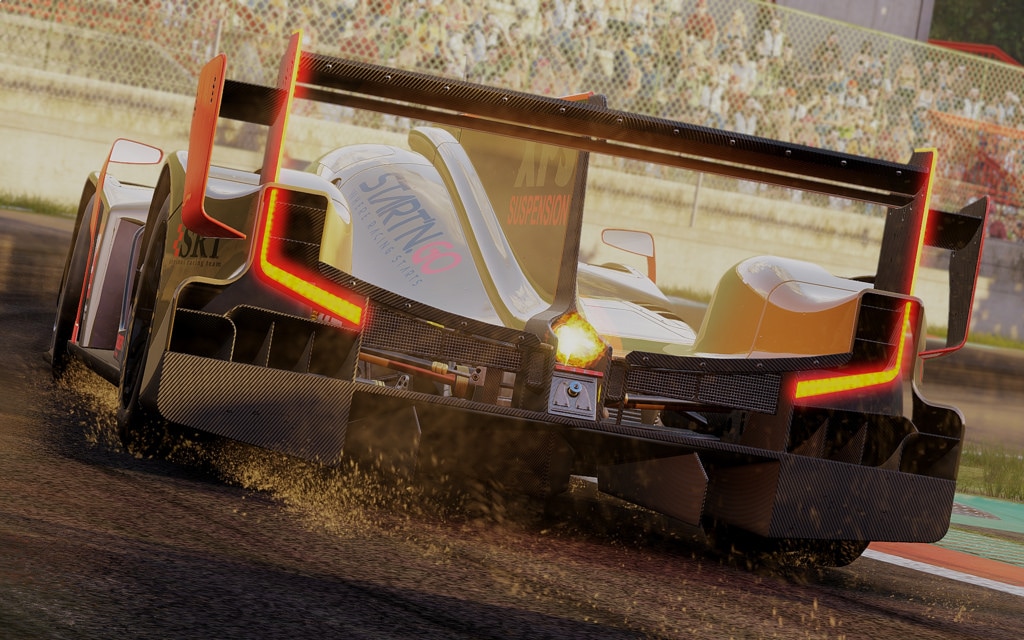 The ESL European Championship is now well under way, as we being you the results from Race 2 in the first ever multiclass racing series in Project CARS Esports. Race 1 at Spa Francorchamps was a close affair with familiar faces like DriverR1 eventually pushing to the front in the end.

For Race 2, the championship travelled to Germany and the world-famous Nurburgring GP circuit. Like Spa before it, this track is well-suited to the high downforce and power of the LMP2 cars used by our Pro Class drivers. For the GT3 drivers in Challenger Class, less grunt and less grip for them means that concentration and smooth driving is critical to get the most out of every lap.

Read on to find out whether the early Championship leaders were able to continue their good form in Race 2.
​
The Drivers
| | |
| --- | --- |
| Po Class - LMP2 | Challenger Class - GT3 |
| | ACR 7B7B |
| | GTA_Bishop |
| ​SDL Magic_Michael | GTPL_boxer4everr |
| ​GTA Matty234 | SRT_dofrer27 |
| ​BAM Khaki | SRT_SpideR |
| UNITY Smoky | TSR-Joker_1 |
| GTA Tidgney | - |
| VP Ockerocker | - |
The Race
Race 2 of the Championship was the first 30 minute race of the season. The rest of the races ahead will take this same format too, to make for more action, and a better show during the Twitch streams.

During qualifying, some interesting tactics were spotted between this week's competitors. In Challenger Class, SRT's SpideR selected the McLaren 12C GT3 for this race, despite winning in the Aston Martin in Race 1. All of the other returning Challenger drivers maintained their car choice from race one, seemingly going for the best choice to match their personal driving style. SpideR seems to be more flexible in his approach, opting to go for whichever ride he thinks is best suited to the track in hand. All but one of the other Challenger drivers also selected the McLaren, with ACR-7B7B the only one to buck the trend by choosing the BMW Z4 GT3. In the Pro class, all of the drivers went for the RWD LMP2 machine, just as they did in Race 1 at Spa last week.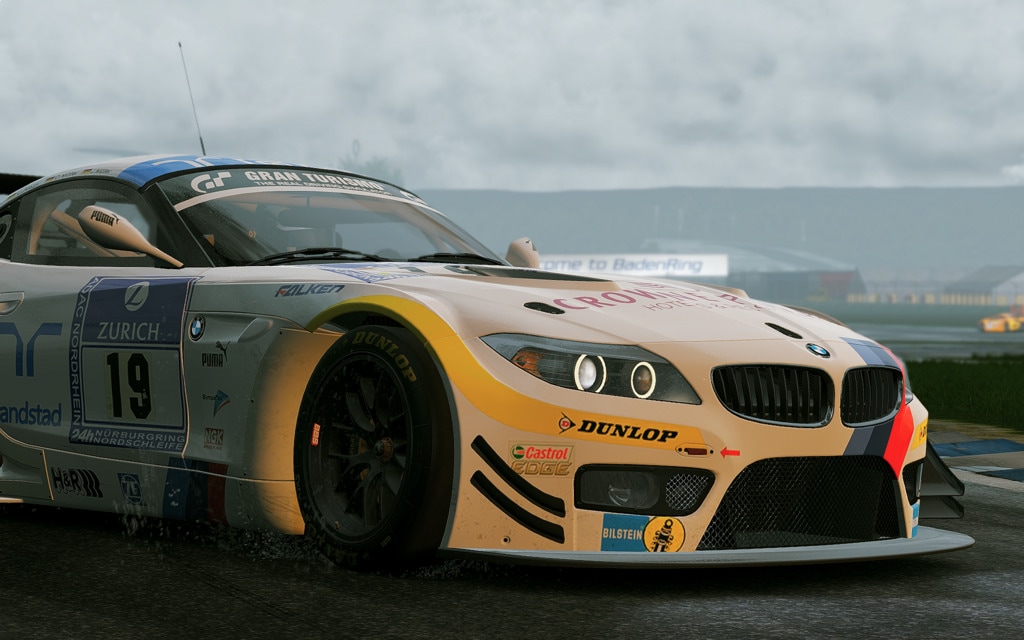 It was a surprise not to see Khaki or DriverR1 take the Pro Class pole position in Race 2. These drivers have long been thought of as the favourites for the series title, and DriverR1 dominated Race 1. This week would prove to be much more challenging. SDL's MagicMichael took pole in Pro, whilst SpideR continued his early form in Challenger Class to take his second pole of the season.

It was a nice clean start at the front of Pro class for the second race in a row, but there were some difficulties further back in Challenger, as Dofrer ran wide in turn 1, costing him a lot of time at the beginning of the race. Back at the front, MagicMichael moved to make an early getaway, with DriverR1 chasing close behind.
​
Mangator and Matty234 passed Khaki towards the end of lap 1 in the Coca Cola curve. It was proving to be another tough start for Khaki, though he was having a much cleaner race this time, avoiding any incidents to stay in the fight, albeit in 6th place in the early stages. He soon moved up a place to 5th though, passing matty234 with a late braking move up the inside into the chicane at the end of lap 2. A good clean move.

Meanwhile, MagicMichael pulled out an early lead, as it became clear that Nurburgring GP really suits his smooth driving style. The action in both classes began to settle down into the drivers' rhythms around 5 minutes into the race. There was less than 10 seconds per lap difference between the two classes at this track, so the first lapped traffic wouldn't come into play until later in the race.

SpideR continued to lead Race 2 in Challenger Class, as he did in Race 1, but he struggled to pull out as big a lead this time. Victory would make it almost certain that he would get a shot at joining Pro class, if he performs well in the mid-season promotion race.

Suddenly the lead in Challenger closed up though, with Joker beginning to put more pressure on SpideR, filling his mirrors with 20 minutes to go. Joker looked a little more comfortable in the heavy braking zones, particularly down into turn 1.
​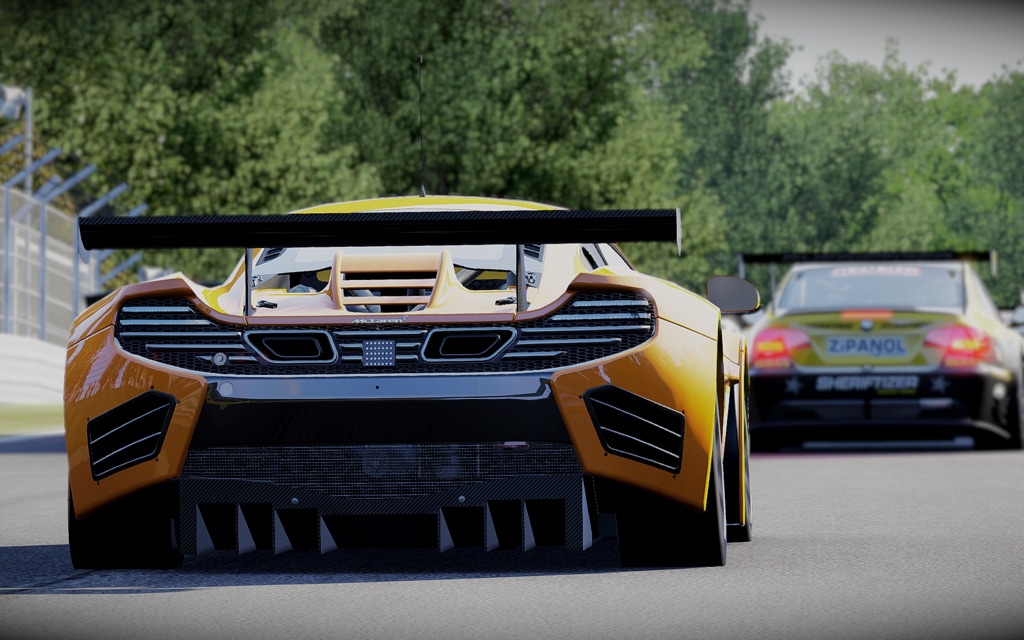 In both classes the lap times between the competitors were much closer at Nurburgring than they were at Spa in Race 1, with the top drivers in each class lapping within a couple of tenths of one another. Proving that it's all about consistency to get good results.

SpideR and Joker demonstrated fearless performance levels at the front of Challenger. They ran nose-to-tail lap after lap through the middle part of the race. SpideR showed great focus not to make a mistake with another driver right on his rear bumper for such a long period.

With 10 minutes to go, a sudden spin seemed to spell disaster for Race 1 winner, DriverR1. He lost the rear of his Pro Class LMP2 machine through the ultra-fast Schumacher S. A rare and unfortunate moment for him. Khaki took advantage of this incident to move up into the podium positions in Pro for the first time this season. Driver R1 still hung onto 4th with a great recovery drive.

He certainly didn't have it easy though. After DriverR1's spin, Matty234 quickly closed him down. Perhaps DriverR1 was carrying a little damage after his mistake, but we now had a big fight to enjoy with just 5 minutes to go in the race. It suddenly became a three-way battle with Ockerocker joining the fray as well. The drivers went three-wide into turn 1 and Ockerocker edged past Matty234 in the ensuing melee through the first sector of the lap.

Ahead of them, SDL driver, MagicMichael drove to the checkered flag to take a dominant win, his first of the season. His teammate Managtor came through in second place to score a one-two finish in Pro Class, while Khaki's change in fortune saw him take the final podium spot to make a great recovery after a tough first round last week.

In Challenger Class, SpideR made it two wins out of two races, while Joker took his second podium of the season, going one position better than he managed in Race 1. SpideR's SRT teammate, Dofrer came home in P3.


Championship points after Race 2
| | | |
| --- | --- | --- |
| Driver | Class | ​Points |
| SDL_Mangator | Pro | 180 |
| SDL_MagicMichael | Pro | 180 |
| CAR_DriverR1 | Pro | 170 |
| BAM Khaki | Pro | 135 |
| GTA_matty234 | Pro | 125 |
| GTA_Tidgney | Pro | 125 |
| VP_ockerocker | Pro | 125 |
| Unity-smoky | Pro | 100 |
| SRT_SpideR | Challenger | 80 |
| TSR-Joker_1 | Challenger | 55 |
| SRT_dofrer27 | Challenger | 45 |
| VP_Isaac21 | Challenger | 30 |
| GTPL_boxer4everr | Challenger | 20 |
| ACR-7B7B | Challenger | 15 |
| VP_raskemenn4444 | Challenger | 15 |
NEXT: Race 3 At Donington Park
Tune in next Saturday, February 18 for Race 3 of the ESL Project CARS European Championship. Live from Donington Park. Which Pro drivers will find themselves at risk of relegation to Challenger Class, and which Challenger drivers can step up to earn a shot at replacing them? Find out next week.
​
Sign Up To Join The Action
Register at the ESL Play website to race in the Project CARS Go4 Cups every Sunday, and you could be in with a chance of securing a place in the Challenger Class for a future round of the European Championship. Find out more at the link below.
​