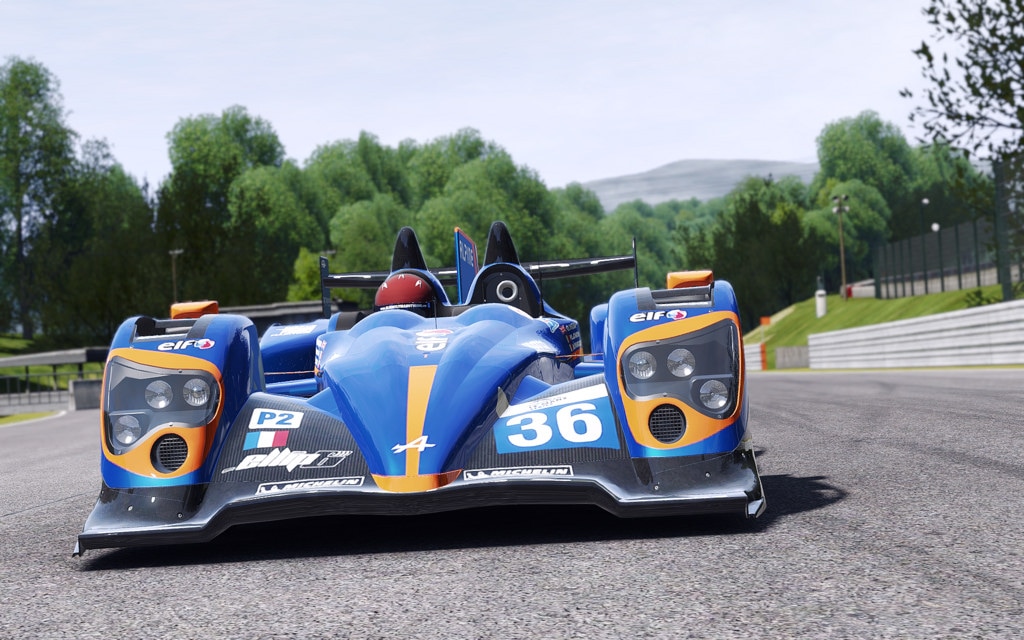 It all comes down to this. After several months of thrilling entertainment, the first ESL Project CARS Esports championship of 2017 drew to a close this weekend with a Grand Final live from the ESL Studios in Germany, with €2500 in prizes up-for-grabs.

We've seen terrific wheel-to-wheel action in both the LMP2 Pro class and the GT3 Challenger class throughout the series, with some outstanding drives by the biggest names in Project CARS Esports, and some surprise performances from the many new faces in the Challenger field.

The Grand Final was a double-header, with two races at a pair of the most technically demanding circuits featured in Project CARS; Zolder in Belgium and Oschersleben in Germany. Not only that, but double-points were available in both classes, and the races took place with the extra challenge of some nighttime action.

In Pro class, DriverR1 came into the final weekend with a strong points lead ahead of the closely matched chasing duo of Mangator and Magic Michael. Could he hold out for overall victory?

In Challenger class, SpideR returned for the final round, after missing several races, to try to stave off the a late attack from behind on what was once a big points lead in Challenger class. Could Boxer4everr or Joker_1 overhaul SpideR's advantage?

Read on to find out what went down in the Grand Final, and catch-up with the On-Demand video if you missed the live stream on Saturday.
​
The Drivers
| | |
| --- | --- |
| LMP2 - PRO | GT3 - CHALLENGER |
| CAR_DriverR1 | GTA_BISHOP |
| Mangator | GTPL_boxer4everr |
| Magic_Michael | SRT_dofrer27 |
| GTA_Matty234 | SRT_SpideR |
| VP Raskemenn4444 | VP_Darwin_Daume |
| SDL Yoohan | TSR-Joker_1 |
| GTA_Tidgney | - |
| VP_Isaac21 | - |
GRand Final: Race 1: Zolder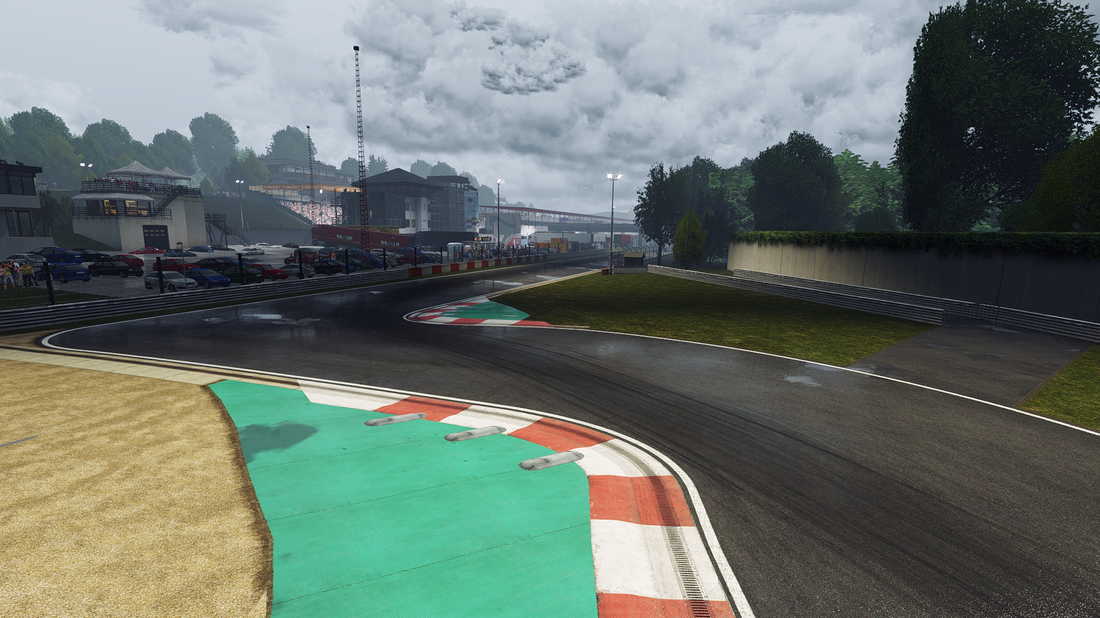 The first race of the Grand Final was also our first ever Esports night race, as the drivers took to the undulating tarmac of Zolder in pitch darkness with only their headlights to guide them. Pre-race we had some amazing news that Mangator and Magic Michael have now been signed up by legendary sim-racing champions, Team Redline, thanks to their awesome success stories in this competition.

On to the action though, and most of the Pro drivers selected the Oreca LMP2 for race 1, except for DriverR1 who went for the Alpine. Most of the Challengers went for the Aston Martin GT3, except for Joker in the Z4.

DriverR1 took pole in LMP2 by a big margin of 0.5s from Mangator. It was an absolutely outstanding lap. Magic Michael struggled though and could only manage P7 on the grid. SpideR took pole in the GT3 class.

It was a clean start at the front with DriverR1 pulling away in LMP2, but there was some contact amongst the Challenger pack in turn 1. A chaotic first lap saw several penalties for chicane cutting, including for Matty234 and Tidgney in Pro, and Darwin Daume in Challenger class. Mangator ran second in Pro, with Isaac21 third in the early stages.

A great battle shaped up for 6th place between Magic Michael and Matty234, with some good, close-quarters driving in the sweeping first sector. Behind them there was another chicane penalty, this time for Raskemenn, which allowed Michael and Matty to pass him. Matty responded instantly though with an awesome switchback divebomb pass to take P5 back from Magic Michael who was having a tough day so far. The championship fight with DriverR1 seemed to be getting away from him in Race 1 of the Final. DriverR1 was edging ever closer to the €1000 prize for first place in the series.

There was another chicane cutting penalty for Joker in GT3, which sadly took him out of contention for this race and the title fight in Challenger class. Up in Pro, Matty was stil making his way through the LMP2 field as he caught Yoohan to start a battle for P4, with Magic Michael following close behind.

Racing in the dark was clearly a big challenge for all of the drivers in this race. Even some of the most consistent performers were having tough races, but that was not the case for SpideR, who was dominating once again in the GT3 class, despite not taking part in the last few races. I was straight back to the action and straight back to the front of the Challenger class for him.
​
Further back in Challenger class, Dofrer made a big mistake, catching too much kerb in sector one, which allowed Darwin Daume to pass him for P4 in GT3. Meanwhile, there was contact between Yoohan and Matty as a four-way fight shaped up for P4 in LMP2. Matty slipped up into P4, as Magic Michael took advantage of the action to steal 5t, which caused Yoohan quickly lose 2 places to drop to 6th in a phenomenally close battle. Raskemenn was right behind Yoohan now as well, with Tidgney not far back either.

The top 3 looked comfortable though. DriverR1, followed by Mangator, and Isaac in 3rd - but Mangator was catching DriverR1 just a little as the LMP2 cars began to lap the GT3 field with 15 mins to go.

Raskemenn went side by side with Yoohan for P6 into turn 1, but made his move on the outside, which allowed Yoohan to hold his line and keep the place. There was a little bit of contact between the two later in the lap though, as Yoohan defended hard on the brakes. Raskemenn finally passed Yoohan just as the two arrived to lap one of the GT3 cars. They ended up three wide but everyone got through cleanly in the end. Yoohan wasn't finished yet though! He made an amazing dive-bomb pass on Raskemenn just a few laps later into the hairpin to retake P6. The battle just would not let up, as there was more contact just a few corners later and both Raskemenn and Yoohan ran wide into the gravel, allowing Tidgney to instantly recover 2 places and move up to P6. Yoohan fell to P7 and Raskemenn to P8. It was going to be a big challenge for Tidgney, Yoohan and Raskemenn to calm down after this race and get ready to battle again straight away in Grand Final Race 2 at Oschersleben.

It was a big, dominant win for DriverR1, and a massive step towards the championship title with only one race to go. Mangator held onto 2nd in LMP2 with Isaac21 in 3rd. SpideR took the GT3 top step of the GT3 podium, giving him one hand on the Challenger class title before we headed immediately into the final race. ​
​
Grand Final: Race 2: Oschersleben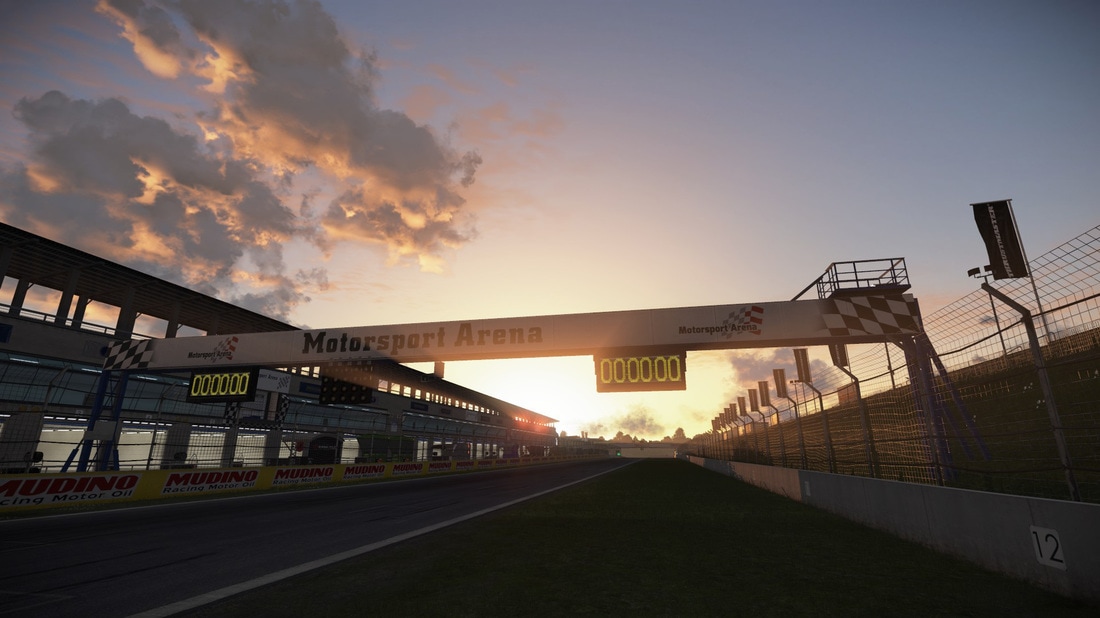 After victories for DriverR1 and SpideR in Grand Final Race 1, it was going to be a huge ask for anyone to prevent them from winning the Pro and Challenger titles. All of the Pro drivers took the Oreca LMP2 for Race 2, whilst all of the Challenger drivers switched to the Z4 GT3. Lapping backmarkers would prove be a huge challenge at Oschersleben. The circuit is very narrow all the way around, with some very tight apexes. Mangator and Magic Michael took P1 & P2 on the grid with DriverR1 in P3. Was there still a chance for one of the new Team Redline drivers to take the title? Was DriverR1 feeling the pressure?

It was a chaotic start as Pro pilots Tidgney and Yoohan ran wide and dropped back in amongst the GT3 cars. Mangator led from the front with DriverR1 second. SpideR dropped to the back of GT3 class, with a lot of work to do to get back to the front. Matty managed to make his way into P3 in LMP2, with Magic Michael right behind him in P4 after the busy opening lap. SpideR made an early move on Dofrer to move up to P4 in GT3 and began a crucial recovery drive. Tidgney and Yoohan also had a good fight for P7 after making their way back through the GT3 traffic to recover from their difficult opening lap.

Magic Michael and Matty battled lap-after -lap for the final podium spot in LMP2. Both drivers drove superbly well to follow one other so closely around such a tight track. Drama though at the half-way stage as one of the GT3 backmarkers ran off track in turn 1 and came back onto the circuit right in front of Matty, which forced him to lift out of the throttle and opened the door for Magic Michael who took full advantage and moved into third place.

SpideR was now all the way back up to P2 in the GT3 pack. An awesome recovery performance after falling to the back of his class on lap 1. Going into the last lap Magic Michael was suddenly all over the back of DriverR1 to fight for P2 in Pro class through the GT3 traffic.

It was a great battle to end of the season, but Driver just about held onto P2 and took home the €1000 prize for 1st place in the Championship! It was a dominant drive from Mangator to take the final race win of the season, but he didn't have the right results throughout the season to steal championship victory away from DriverR1. Mangator took home €500 for 2nd in the Championship, and Magic Michael picked up €400 for 3rd. There were cash prizes down the Pro field as far as €50 for 8th position.

SpideR took second place in the GT3 race behind boxer4everr, but that was enough to give SpideR the Challenger Class Championship title after a terrific season all around.
​
Coming Soon...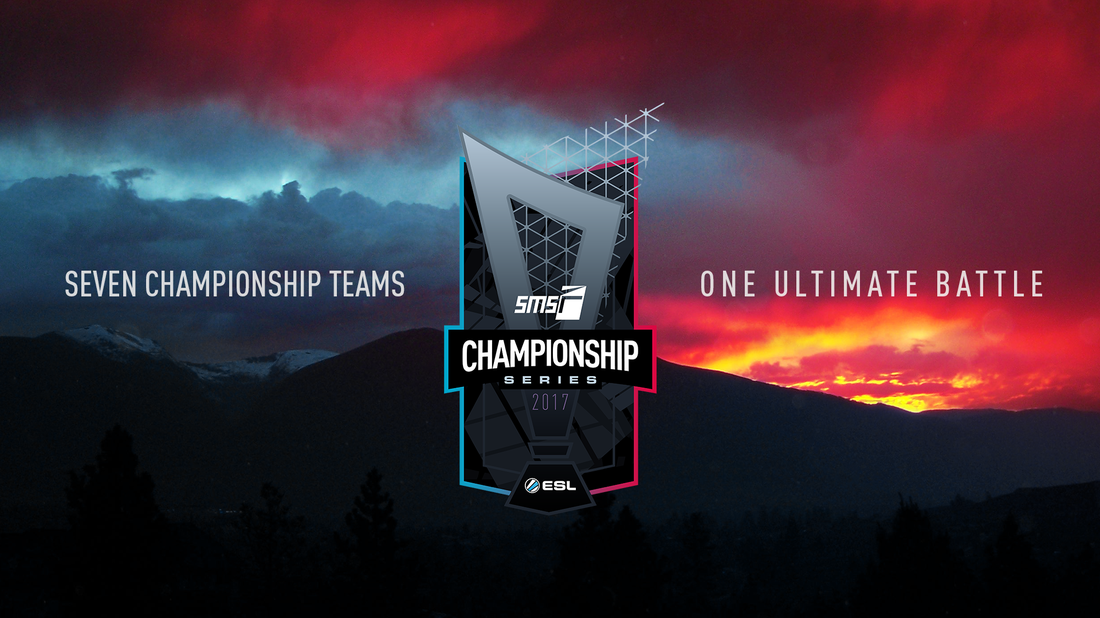 The 2017 Multi-Class Championship may be over, but there's much more to come in 2017 and beyond. Look out for news coming very soon about the next ESL Project CARS tournament, and how you can take part. Follow Project CARS on
Twitter
and
Facebook
, plus ESL Project CARS on
Twitter
and
Facebook
, to be one of the first to know what's coming next.
Plus there's even more to look forward to later this year, with the release of
Project CARS 2
, featuring some incredible new multiplayer and Esports content, as well as a greatly expanded set of cars, tracks and features requested by our awesome community of hardcore sim-racing fans.