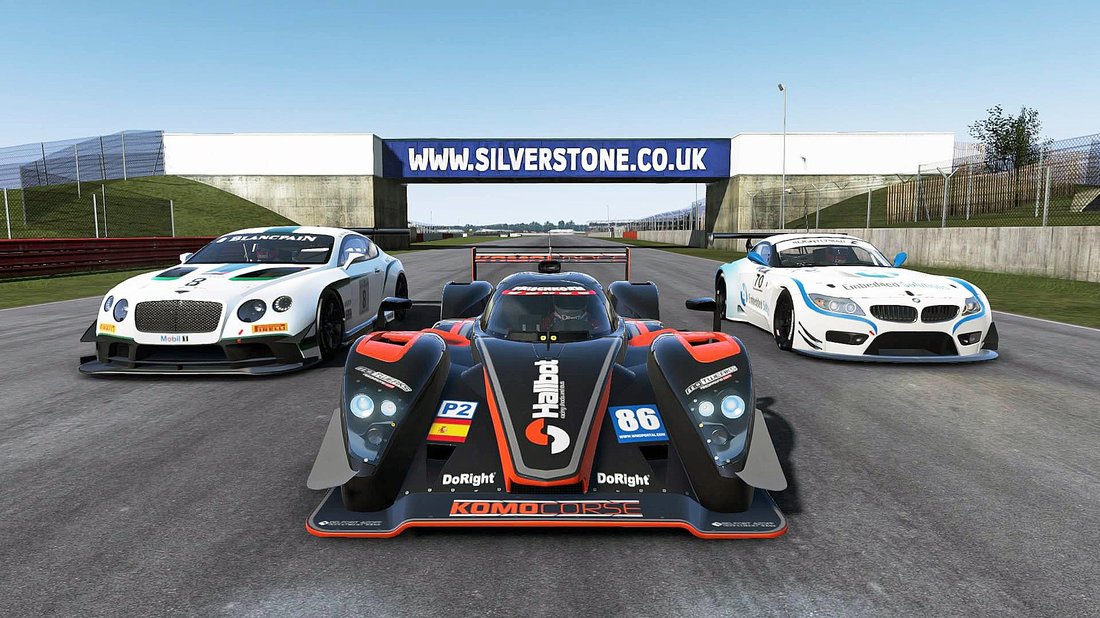 Midweek madness overcame the ESL Project CARS Multi-Class Championship this week, with the first ever Promotion Race, at Road America.

Promotion Races will take place once per month throughout this first season. These are an opportunity for the best 5 Challenger Class drivers to do battle with the bottom 3 Pro drivers, in a fight to see whether the Challengers are good enough to takeover one of the coveted 8 Pro Class slots, before the next three main Championship races.

Coming into the first Promotion Race, the top 5 Challenger drivers appeared to be in spectacular form, putting in clean and consistent drives to get them to this opportunity. On the other hand, the bottom 3 Pro pilots have been fighting to find their rhythm in the early part of the season. Read on to find out what happened in the first Promotion Race.
​
The Drivers
| | |
| --- | --- |
| Pro Class | Challenger Class |
| VP Ockerocker | SRT SpideR [No Show] |
| ​GTA Tigney | TSR Joker_1 |
| Unity Smoky | VP Isaac21 |
| - | SRT Dofrer27 |
| - | ACR 7B7B |
| - | GTPL Boxer4everr [Replaced SpideR] |
The Race
Before the race, SRT driver, SpideR, the top performing driver so far in Challenger, unfortunately became unavailable for the event due to technical issues with his TV. He missed his first chance to progress to Pro Class, which was a big shame for him. GT Planet's Boxer4everr took his place in the race.

All of the drivers were assigned to LMP2 cars for the Promotion Race - the same cars used in Pro Class in the Multi-Class races. This meant that the Challenger drivers really had to prove that they could master Pro machinery and truly earn their spot in that class for the next three Multi-Class races.

Isaac21 took a superb pole postion around the ultra-fast Road America circuit, with a time of 1:54.895. Followed by Tigney in second and Joker_1 in third. Incredibly, this meant that Tigney was the only Pro Class driver to qualify in the top three. We had a real battle on our hands now.
​​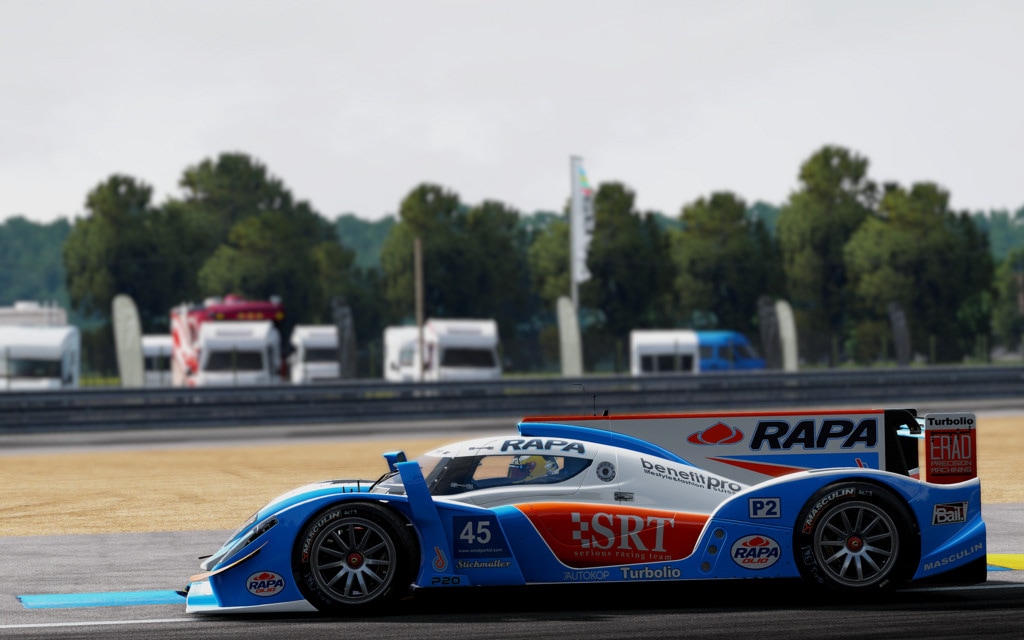 It was a very clean run down to turn 1 from all of the drivers, and Isaac mantained his lead in the first lap to quickly pull away from his rivals. Meanwhile, Smoky made a great move on Joker for P3, around the outside on the brakes into turn 5. Isaac continued to pull away on lap 2, but only 6 seconds separated 2nd place to 7th in the early stages.

Further down the field, there was contact between Boxer4everr and 7B7B in the battle for P7 at the exit of the incredibly fast right-hander at the Kink on lap 2. Both drivers continued, albeit with some minor damage to their cars. These two swapped positions lap after lap, but while the battle was great for the cameras, it clearly slowed them down too, causing them to lose touch with the rest of the pack, and ultimately it took them out of contention for a shot at a Pro Class slot.

Back towards the sharp end, Tigney and Smoky maintained good pace in 2nd and 3rd, but without taking too many risks. Any mistakes might take them both out, which would mean they could both miss out on a place in Pro Class for the next three Multi-Class races.

That said, Smoky did start to push harder around the mid-point of the 30-minute race. If he could move up to second, that would make him safer from any attacks from behind, but balancing risk and reward in racing is crucial, and he had a comfortable gap of around 3 seconds to P4. It was very smooth and focused driving from all of the top 3 at this stage; Isaac, Tigney and Smoky.
​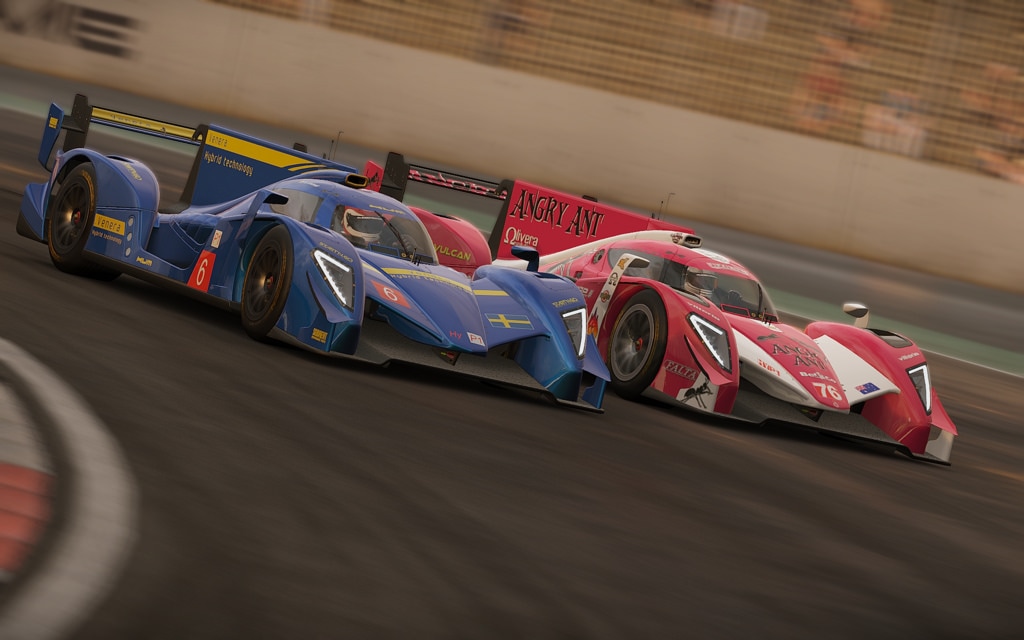 Joker_1 slowly began to catch the top 3 again just after the half-way point of the race. At one point he took more than half a second out of the gap to Smoky in one lap. Could there still be a fight for the last Pro Class place?

The top 4 drivers' fastest laps were all within 2 tenths of each other though, so it was very difficult for Joker_1 to close down the other cars at the front. The performance levels were phenomenally close, with amazing, consistent pace from these guys.

Back down in P7 & 8, 7B7B and Boxer4everr were continuing their incredibly hard, but clean fight that had gone on all race long. They showed off some very fair racing around some of the fastest parts of the circuit, swapping places lap after lap without touching. It might not have been a fight at the front, but they both showed superb race craft. Boxer4everr eventually came out on top in this race-long battle for 7th.

At the front, it was a comfortable victory for Isaac21. It was an outstanding performance, which will see him move up to Pro Class for the next Multi-Class race. He will be the only Challenger driver to do so at this stage. That's because Tigney and Smoky both finished in the top 3 to maintain their positions in Pro Class. Ockerocker was the only Pro Driver relegated to Challenger Class after this race. He was unfortunately forced to retire part-way through the race due to connection issues.


Next Race: Go4 Cup #74
The Multi-Class Championship takes a break this weekend, but you can still get involved in the ESL Project CARS action. Visit the ESL website to sign-up for Sunday's Go4 Cup, on any platform. There's €150 in prizes in the Go4 Cups every weekend. PS4 Go4 Cup players get the added bonus of a chance to qualify to race in Challenger Class in the next Multi-Class race which takes place on Saturday March 4.
​