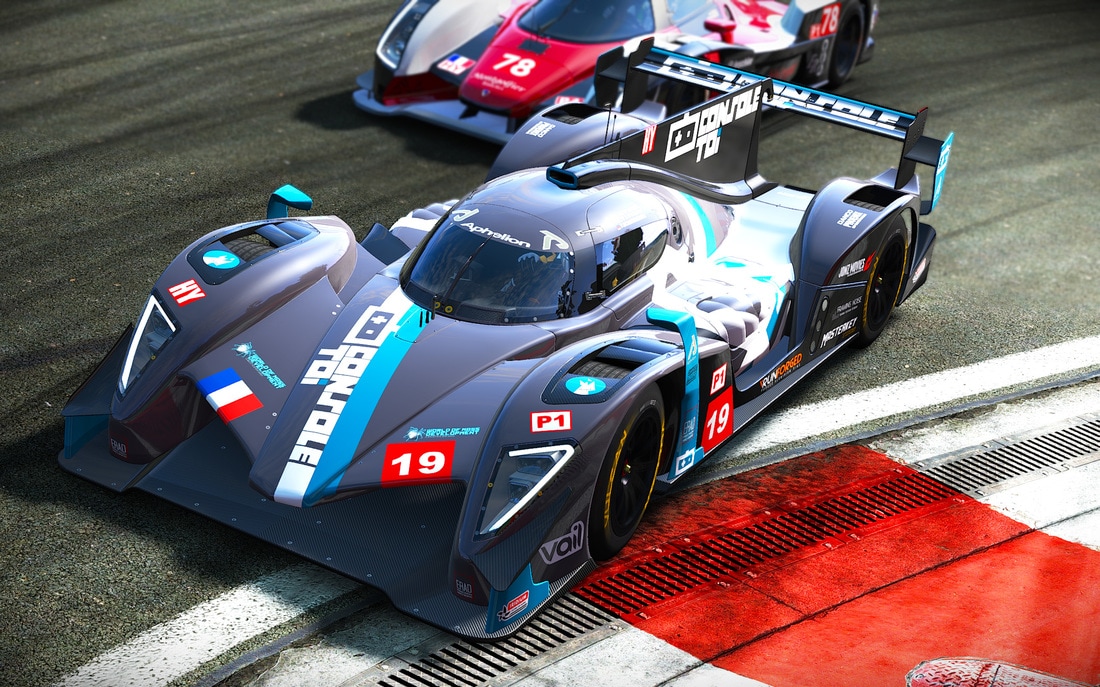 The midweek action returned to the ESL Project CARS Multi-Class Championship this week, with the second Promotion Race of Season 1. This time around, ESL took our pilots to Le Circuit Bugatti, part of the iconic Le Mans 24 Hours venue. The Bugatti circuit is a fast, flowing course with plenty of overtaking opportunities. It takes it the legendary start-finish straight and Dunlop bridge of the 24 Hours course, before plunging right into a challenging purpose-built circuit. If you're a fan of two-wheeled racing, you'll be familiar with the layout from the French rounds of Moto GP.
Promotion Races are special opportunities in the Multi-Class championship for the best 5 Challenger Class drivers to battle with the bottom 3 Pro drivers. It's a fight to see whether the Challengers are good enough to takeover one of the coveted 8 places in Pro Class. These races happen once per month in Season 1. This time around, we had some extra Challenger class drivers taking part, thanks to several guys being tied on points at this stage of the competition.
Coming into this second Promotion Race, both the Pro and Challenger drivers taking part were on mixed form, so it was very hard to pick favourites. Only SpideR had really shown great consistency in his performances of late, but after he missed the previous Multi-Class race, could he rediscover his pace? Read on to find out what happened in Promo Race 2.
​
The Drivers
| | |
| --- | --- |
| PRO CLASS | CHALLENGER CLASS |
| BAM Khaki | ACR Calle85 |
| GTA Matty234 | GTA Growling |
| Unity Smoky | GTPL Boxer4everr |
| - | SDL Yoohan |
| - | SRT SpideR |
| - | VP Raskemenn4444 |
| - | Wielinga046 |
The Race
In the Promotion Races all of the drivers use LMP2 machine - the same cars used in Pro Class during the main races of the season. Challengers have to prove that they can handle the faster cars to earn a promotion chance, as they usually driver the slower GT3 machines in the main Multi-Class races. The top 3 drivers in the race would take places in Pro class in the next 3 Multi-Class Championship events.

Before the race began, it seemed that BAM Khaki has sadly given up on the Pro series and chose not to fight for his place today. After a tricky start to this season in the LMP2 cars, Khaki (who is a GT3 specialist) may well have chosen to shift his focus to practicing for season 2. We also missed Wielinga in the race whose wheel unfortunately broke the action began, and Smoky who disconnected from the session during qualifying.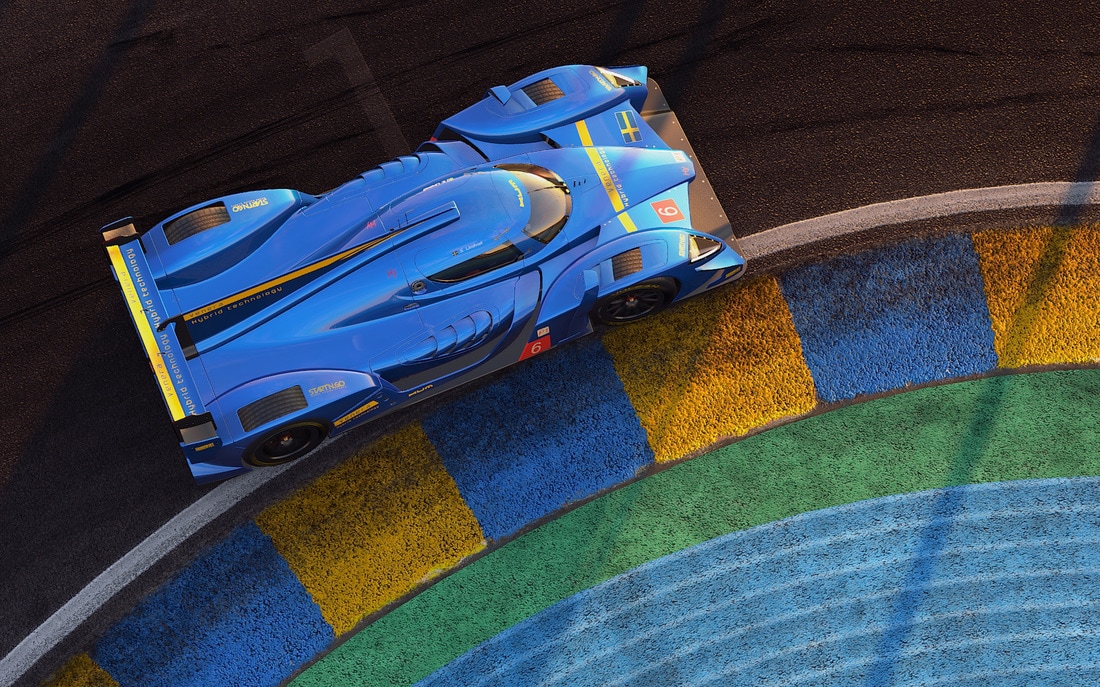 On the track there was a big shock at the start as SpideR's run of terrible luck continued and he was forced to retire with a clutch problem. This opened the door for the other drivers, as SpideR was definitely one of the favourites coming into the race.

Yoohan has taken pole position though, and maintained his lead in the early stages while Raskemenn and Calle had a great battle shaping up for 4th place, until Calle received a penalty for cutting the fast chicane at the back of the circuit.

Then there was another cutting penalty, this time for Boxer4everr in the final right-hander. This dropped him from 3rd place to 6th, and out of contention for a promotion place. Yoohan, Matty234 and Raskemenn were looking good to steal the Pro class places in the early stages, but while Yoohan was driving exceptionally well, surprise were never far away as he became the latest driver to fall foul of track limits. His penalty was enough for Matty to slip by into the lead. It's clearly very easy to get penalised for cutting the many tarmac run-off areas at the Bugatti Circuit, and several drivers had made mistakes after just 10 minutes of the race.

Once they settled there nerves though, we saw some great action. It started with fantastic close racing between Matty and Yoohan through the fast left-hander at the end of the first sector. They ran side-by-side all the way through the corner. Matty just about squeezed Yoohan out to maintain the lead for now, but Yoohan then another attempt to pass soon after in the first chicane, and Matty held his line again. All this fighting was allowing Raskemenn to catching them quickly while they were battling.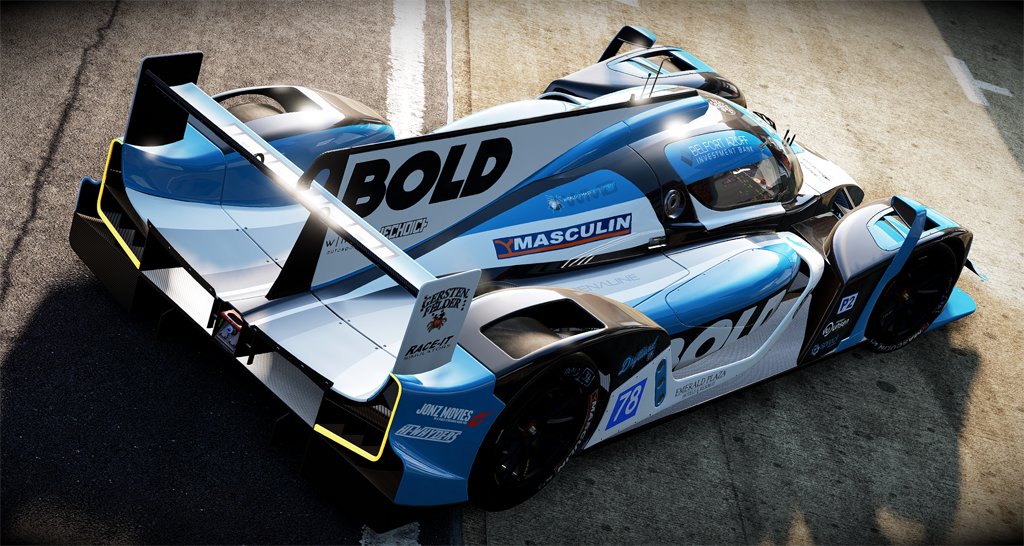 Suddenly there was another penalty for Yoohan. This time through the fast chicane at the back of the circuit. Raskemenn moved up to 2nd, and Yoohan was clearly feeling the pressure. Could he hang on to third? Another mistake could see him miss out on a place in Pro class.

Yoohan did not relent though and quickly caught and re-passed Raskemenn. However, Raskemenn didn't put up much of a fight, as he tried to run his own race and avoid any unnecessary pressure and mistakes. With so many penalties in this race, just keeping your nose clean could see you get a great result.

Yoohan continue to push hard and caught Matty again with just 4 minutes to go. Matty seemed to be in race management mode, knowing that any podium place would be good enough to keep his place in Pro class. Yoohan on the other hand seemed to have a point to prove and kept the fight going to try and take victory.

With Yoohan and Matty squabbling again, it became a three way battle once more in the last couple of laps as Raskemenn caught the top 2, and then the pressure began to tell. Matty chose to let both of the other drivers through and settle for third, to keep his Pro class status safe and not risk any incidents.

Yoohan and Raskemenn carried on their fight for the lead though, and there was contact between them and a spin for Yoohan! Luckily though he had enough of a gap to P4 and maintained a podium position good enough to move up to Pro class in the Multi-Class series. Raskemenn won the Promotion Race, with Matty234 2nd and Yoohan third. These three drivers will all race in Pro class for the remainder of the Multi-Class season 1.


Next race: Go4 Cup #78
The Multi-Class Championship takes a break next weekend, but you can still get involved in the ESL Project CARS action. Visit the ESL website to sign-up for Sunday's Go4 Cup, on
any
platform. There's €150 in prizes in the Go4 Cups every weekend. PS4 Go4 Cup players get the added bonus of a chance to qualify to race in Challenger Class in the next Multi-Class race which takes place on Saturday April 1.
​