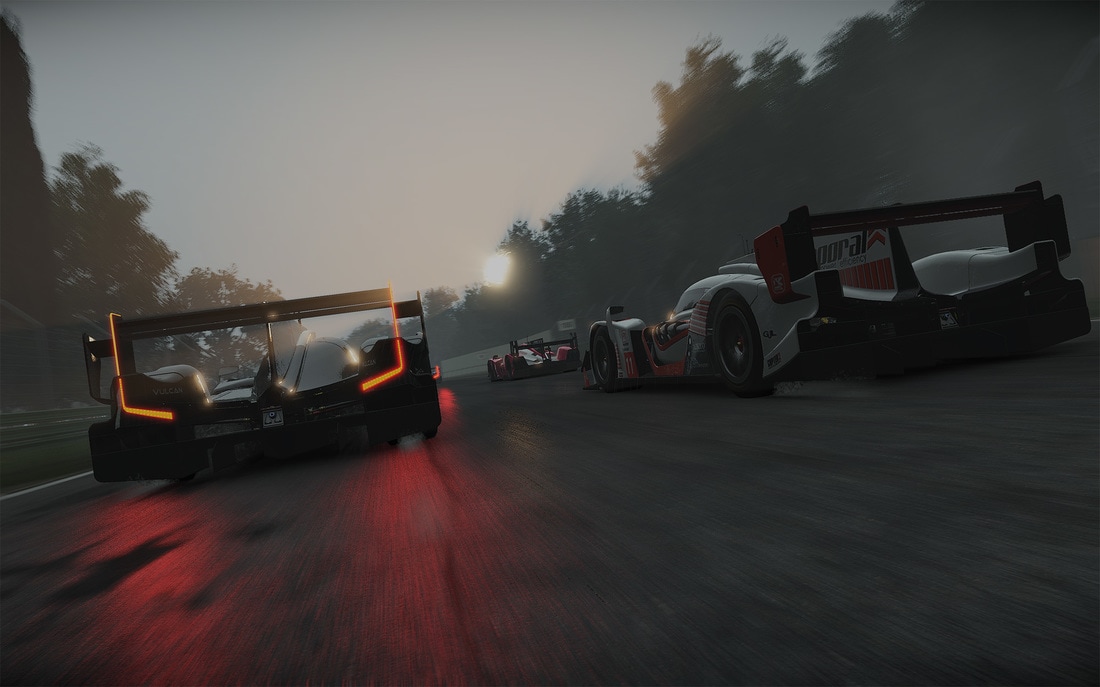 After a one week break, the ESL Multi-Class Championship returned this week for Round 7 of the season and Britain's legendary Brands Hatch circuit. With both LMP2 and GT3 classes running, this was a big test of our drivers' concentration and race craft.
Overtaking was very tough with such a narrow surface, and a circuit dominated by fast, sweeping corners. Both the LMP2 and GT3 cars are very wide, and there aren't many straights to take advantage of the draft around the undulating curves of this Kent circuit. Brains were be needed as well as braun to be successful here.
DriverR1 was seemingly the fan favourite coming into the race, and he made it onto the Pro class, LMP2 front row in qualifying, albeit behind Mangator who grabbed pole. Mangator has now taken 3 of of the last 5 pole positions for the Pro class. He's been showing amazing hot-lap pace, and putting himself into very strong starting positions before each race. GTA Bishop took the pole in Challenegr, GT3 class, in the absence of SpideR (who didn't qualify through the GO4 Cups this week) and BAM Khaki (who was unavailable to race today).
Qualifying set us up for some interesting tactical and psychological battles in the 30 minute race. Read on to find out the results of Race 7.
​
The Drivers
| | |
| --- | --- |
| PRO - LMP2 | CHALLENGER - GT3 |
| CAR DriverR1 | Unity Smoky |
| Mangator | BAM Khaki |
| Magic Michael | GTPL Boxer4everr |
| GTA Matty234 | GTA Bishop |
| VP Raskemenn4444 | VP Darwin Daume |
| SDL Yoohan | TX3 TouTouNer-65 |
| GTA Tigney | - |
| VP Isaac21 | - |
The Race
It was an absolutely brilliant start by Mangator from Pole position. He immediately pulled out a huge lead on the first lap. DriverR1 just about held onto second, as Magic Michael passed Tidgney for P3 in LMP2. Meanwhile, the entire GT3 class ran nose to tail for the whole of lap 1. Somehow with only minimal contact between the drivers. It was absolutely stunning race craft from the whole Challenger field. They were running so close together that it almost looked like oval racing for a second!

On lap 2 though, Boxer4everr made a small error in his BMW Z4 GT3 in the fast second sector. He asked too much of the rear tyres and found himself in a big slide, which allowed Bishop to start pulling away in the GT3 lead.

At the front in LMP2, Magic Michael passed DriverR1 for P2, while up in first place, Mangator continued to pull the gap, and he was beginning to lap ever faster than he did in qualifying!
​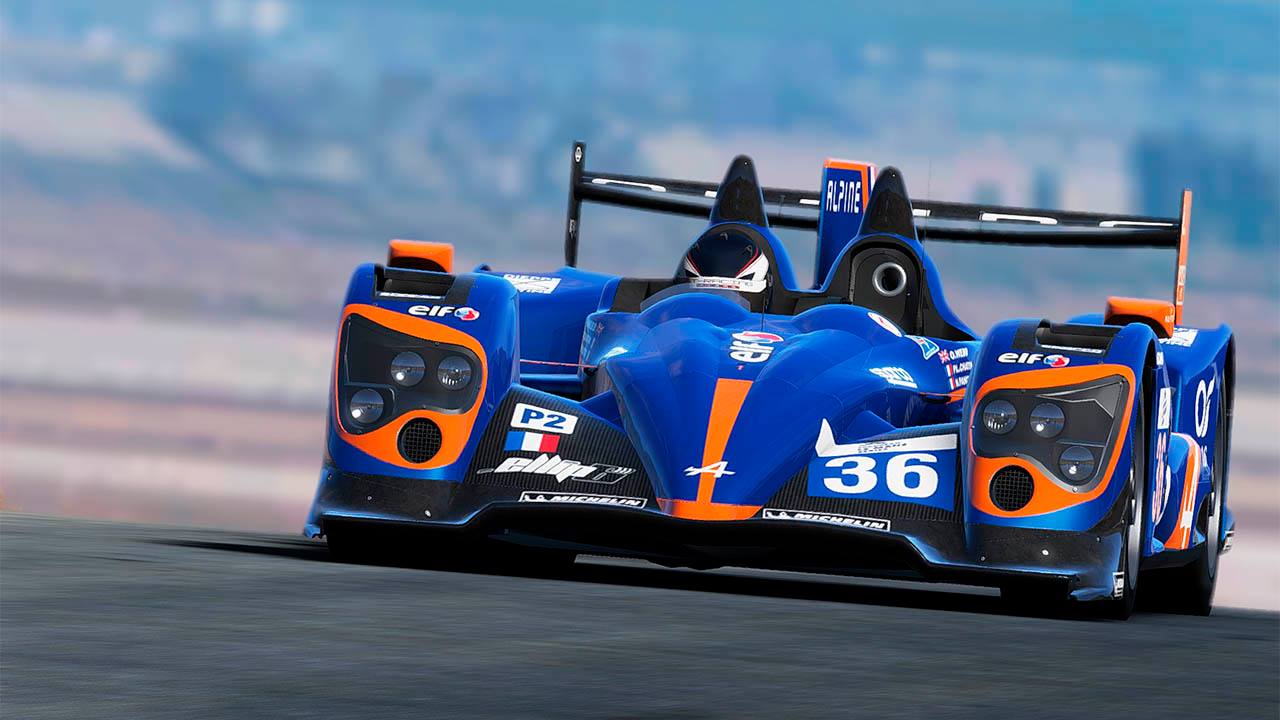 After 8 minutes of action, the lead was opening up in Challenger class as well. Bishop was pulling further away from the rest of the GT3 field, almost beginning to emulate Mangator's stunning performance so far in Pro class. The drivers certainly seemed to have settled into their rhythm as we approached the half way point of the race, with most of the gaps stabilising. It was now about who could hold their nerve, and not make any mistakes.

There's no rest for the wicked though, as the LMP2 cars now began to catch the GT3 drivers to lap them for the first time. Just as in a normal overtake, the drivers had to be very careful at Brands Hatch to leave enough space for the lapped traffic on such a narrow circuit, with relatively short straights.

The was very near highlighted in stark fashion, as DriverR1 almost made contact with one of the GT3 cars as he went to lap the backmarkers. After a little bit of hesitation and a double-change of direction he was very lucky to creep through unscathed and live to fight another day.
​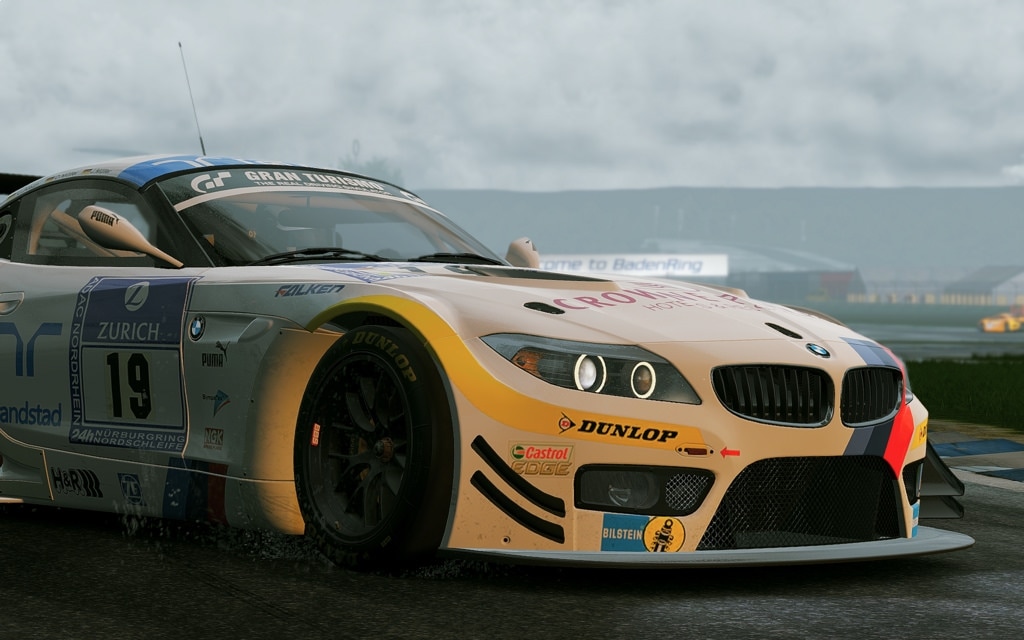 Suddenly the gaps in the GT3 class shrank rapidly as the drivers tried to get out of the way of the lapping LMP2 machines, with a great battle taking shape for P3 in Challenger class between the Z4s of Darwin Daume and TouTouNer.

​After a few laps of very tight battling on the time sheets, swapping tenths of seconds back-and-forth, TouTouNer finally made his move on Darwin Daume, and stole a podium spot in GT3. He then cruised up to the back of Boxer4everr to start a fight for P2 in Challenger class. Both drivers behaved themselves very well, managing their own battle safely as well as letting through the LMP2 cars to lap them without making any contact. It was outstanding driving from both of these Challenger drivers as they maintained position whilst allowing the battling LMP2 cars of Yoohan and Raskemenn to lap them.

The race finished with totally dominant victories for Mangator in Pro class and Bishop in Challenger class. Both drivers were ultra-fast and were completely deserving of their wins, having gone unchallenged for most of the race.

Incredibly, the top two Pro drivers (Driver R1 and Mangator) are now separated by just 10 points in the championship. After 7 races, this just goes to show how evenly matched the top drivers really are in Project CARS Esports.

Unfortunately, Magic Michael, who placed 2nd in Pro class in this race, was given a post-race penalty by ESL, for causing a collision with DriverR1 in the early stages, which was not seen on camera during the stream. After the penalty, he placed 7th in Pro class in the final results for this race.
​
Race 8: Dubai International
Tune in next Saturday, April 8 at 16:00 BST for Race 8 of the ESL Project CARS European Championship. As we travel Eastwards to Dubai Autodrome, with the breathtaking backdrop of the city skyline.
​

Join the Action
Register at the ESL Play website to race in the Project CARS Go4 Cups every Sunday, and you could be in with a chance of securing a place in the Challenger Class for a future round of the European Championship. Find out more at the link below.
​