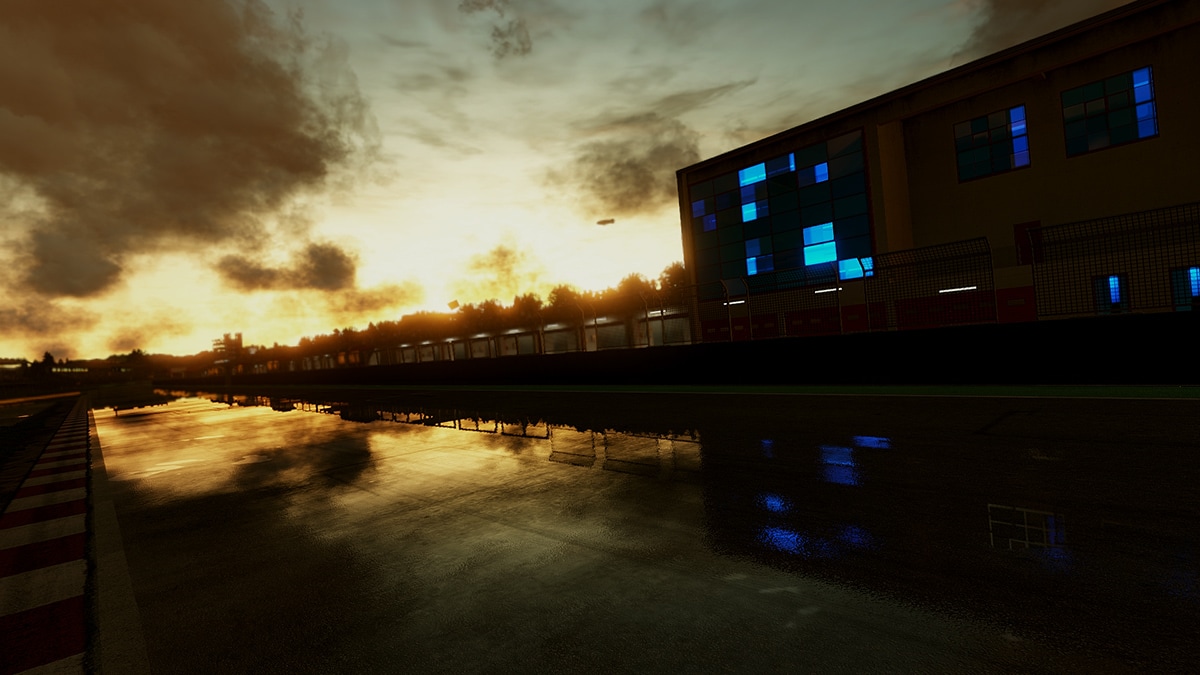 After a one week break, the ESL Mutli-Class Championship returned to action this week, with our top LMP2 and GT3 drivers taking on Italy's iconic Imola circuit. The famous Autodromo Enzo e Dino Ferrari is a fabulous, fast and flowing track which will be a big test for both our Pro and Challenger pilots. In particular, the Acqua Minerali section of the course will provide some big thrills, with the high downforce LMP2 machines capable of carrying massive speed through this downhill right-hander.

Race 4 also sees the first change to the Pro Class line-up this season, following last week's Promotion Race. VP Isaac21 was promoted to race amongst the Pros for the first time this season, at the expense of his teammate, Ockerocker, who was demoted to the GT3 Challenger Class.

Read on to find out the results of Race 4.


The Drivers
| | |
| --- | --- |
| Pro Class - LMP2 | Challenger Class - GT3 |
| CAR DriverR1 | SRT SpideR |
| Mangator | VP Raskemenn4444 |
| SDL Magic Michael | GTA Growling |
| GTA Matty234 | GTP boxer4everr |
| BAM Khaki | VP Ockerocker |
| Unity Smoky | TX3 Neqzo |
| GTA Tidgney | - |
| VP Isaac21 | - |
The Race
Before the action even began in Race 4, there was more news to report as Team Stik Racing's Joker_1 missed out on qualification for this week's Challenger class. It's was shame that we didn't have him on track this time out, as he's been one of the most consistent performers in the GT3 cars so far in this series. We'll have to wait for Race 5 to see if he can qualify again. Team GTA's Growling qualified for Challenger Class this week at Joker's expense, to make his first appearance in the multi-class series.

Back to today's action at Imola though, and it was a great qualifying session for Mangator, who took pole position in Pro Class with a 1:33.4, with the top 3 pro drivers separated by less than a tenth of a second! SpideR took pole in Challenger Class on 1:40.9, with Boxer4everr also less than a tenth behind him.

Isaac21 started P4 in Pro, with a great first qualifying in this class after the Promotion Race. Ockerocker also qualified well, with P3 in Challenger after being demoted to that class in the Promo Race. The biggest qualifying surprise was that BAM Khaki could do no better than the back of Pro Class, it what would prove to be a challenging weekend for him.
​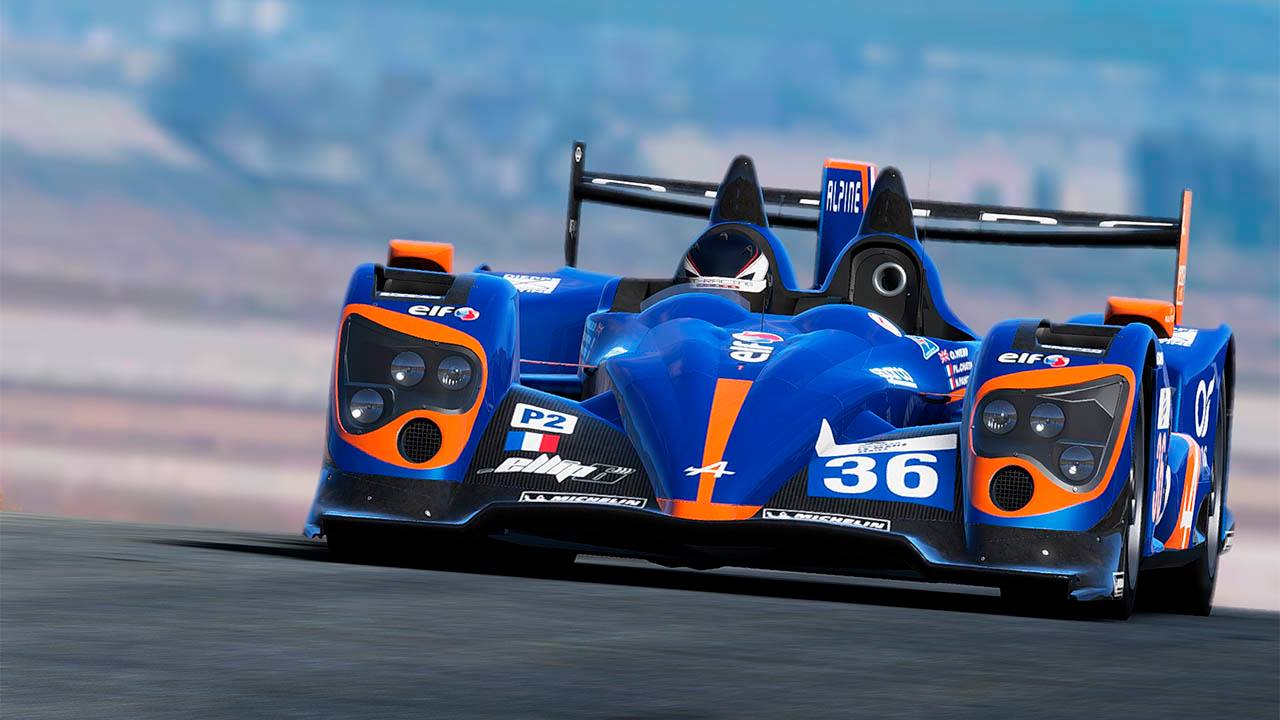 It was a nice clean start from the Pro drivers, with the guys who chose the Alpine machine leading the way early on, ahead of Tigney and Khaki who are the only two pilots to stick with the RWD LMP2 machine which had been so successful in the opening rounds of the season.
There was a great early battle between DriverR1 and Magic_Michael, with DriverR1 having to take up some tough defensive positions to maintain 2nd place in Pro. Isaac21 also showed solid early pace, to tay in touch with the top 3, just behind Magic_Michael.
In Challenger Class, SpideR and Boxer4everr pulled away from their rivals in the early stages, but remained close to one another, with only 0.9 between the top 2 in this class. Boxer4everr fell back from SpideR at the front of Challenger class with 10 minutes gone, after small mistake in turn 6 saw him drop a second to the class leader.
Isaac21 is also began to lose touch with the top 3 in Pro Class, but he still settled into a comfortable rhythm in P4 and wasn't really being threatened from behind by the two drivers who chose the RWD LMP2; Tidgney and Khaki.
​
After a quiet middle start to the race, SpideR made an uncharacteristic mistake in the Acqua Minerali section with 18 minutes left to go, and lost the lead in Challenger Class to Boxer4everr. Could SpideR catch him again and retake the position? The gaps were also beginning to shrink at the sharp end of the Pro Class,
1 as the top 3 began to push harder as the race developed.
​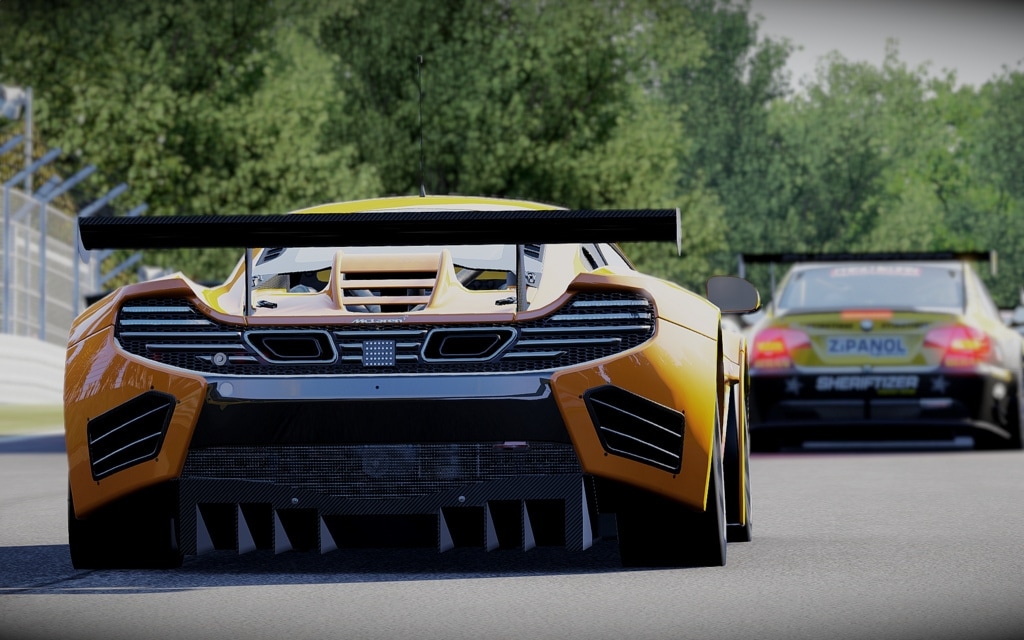 Suddenly, Magic_Michael was right on DriverR1's gearbox, having made great use of the tow on the long start-finish straight at Imola. We had a battle on our hands now, but DriverR1 was still doing enough to maintain a small gap for the time being. Would traffic come into play as they prepared to start lapping the Challenger Class GT3 cars? Tidgney began to find some pace in the RWD LMP2 as well, to catch Pro Class newcomer, Isaac21 for 4th place, but Isaac's Alpine LMP2 machine seemed to have the edge in the tighter parts of the circuit.

10 minutes to go and Magic_Michael got very nearly close enough to pass DriverR1 into turn 1, making Driver go defensive into the second chicane and then then Tosa hairpin. Michael wasn't quite close enough though just yet though, even as the Challenger traffic came into play to shrink the gaps in Pro Class.

There was some amazing skill shown by the all of the drivers as DriverR1 and Magic_Michael lapped Boxer4everr and SpideR whilst both pairs of drivers were also battling for position in their own class. All 4 drivers showed great race craft as the Pro pair passed by the Challenger pair without any contact.
​
DriverR1 made a rare mistake though just a couple of laps later in the second chicane and Magic_Michael went side-by-side with him through the Tosa hairpin. Into the next fast left-hander, DriverR1 squeezed Magic_Michael to the outside and onto the concrete run-off area. Michael didn't lift though and received a slow-down penalty for running too fast outside track limits. Suddenly DriverR1 looked much more comfortable in 2nd place in Pro Class.

Then all-eyes turned back to Challenger Class, as SpideR passed Boxer4everr for the class lead into the penultimate corner, but Boxer4everr got a tremendous slipstream on the main straight to retake place into turn 1, accidentally forcing SpideR off track in the process. However, he recognised his error and then fairly slowed down to give the Challenger lead back to SpideR. It's wasn't over yet though! The two battled on into the next lap, but a slide by Boxer4everr in the second chicane gave SpideR a more comfortable lead.
​

3 HOUR WARNING! Race 4 of the @ESLProjectCars Multi-Class Championship starts at 4pm UK time. Who is going to win in the Pro Class?

— Project CARS (@projectcarsgame) March 4, 2017

ODDS BEFORE THE RACE SHOWED MAGIC MICHAEL AS THE FAVORITE, WITH DRIVER R1 TAKING THE FAN VOTE
Mangator took a dominant win in Pro Class, with DriverR1 second and Magic_Michael third, whilst there was a difficult, quiet race for BAM Khaki at the other end of the lead class this time out.
In Challenger, SpideR took yet another win after a terrific race-long battle with Boxer4everr who showed tremendous spirit and pace this week.​
Next: Race 5 at Circuit De Catalunya
Tune in next Saturday, March 11 for Race 5 of the ESL Project CARS European Championship. Live from Barcelona's Circuit De Catalunya.
​

---
Sign Up To Join The Action
Register at the ESL Play website to race in the Project CARS Go4 Cups every Sunday, and you could be in with a chance of securing a place in the Challenger Class for a future round of the European Championship. Find out more at the link below.
​