If you're looking for regular, almost daily Project CARS live-streams with top quality driving and awesome wheel-to-wheel action, then look no further than Luke "Actrollvision" Crane.

Actrollvision got his start by live-streaming his single-player Project CARS Career, but that quickly branched out into all manner of streams to satisfy his growing audience. From online racing with randoms to viewer lobbies. Now he even runs his own community leagues. He's also a firm favourite with the Project CARS community, and has even earned sponsorship from Thrustmaster and support from some established Twitch networks.

This kind of dedication to live-streaming is a big commitment, so we sat down with Actrollvision to find out what it takes to be a successful sim racing expert on Twitch. Read on to find out.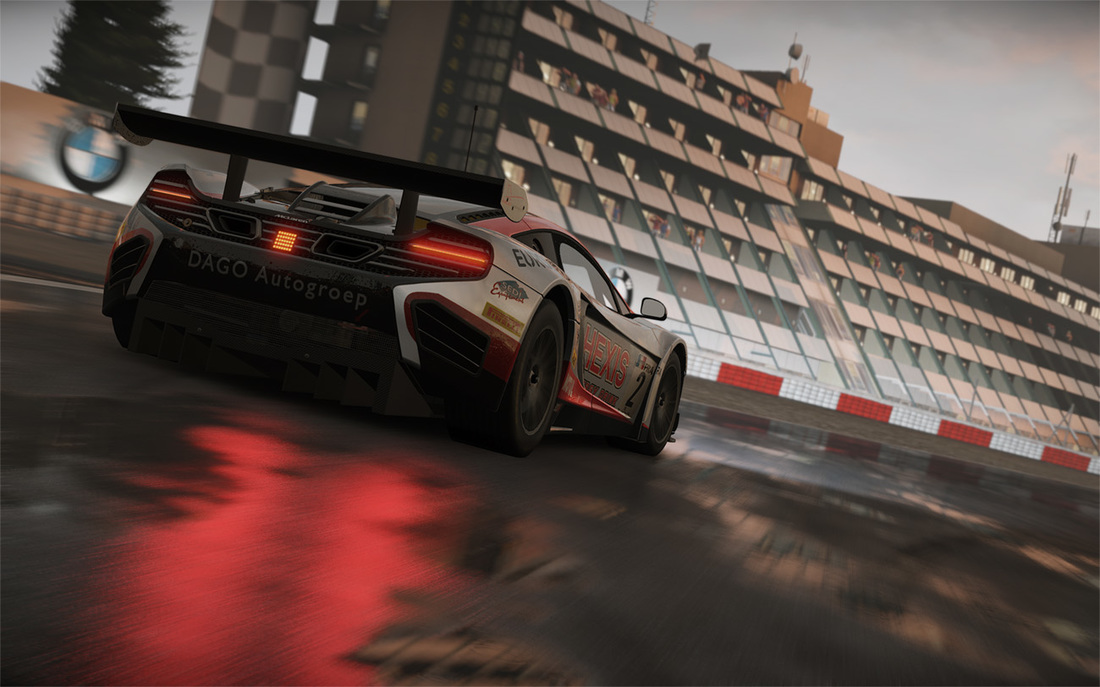 Tell us a bit about the history of your Twitch channel. How did you get started, and what inspired you to become a streamer?
I started as a multi-game streamer back in the beginning of 2015 and had a little success, so I was bitten by the streaming bug! The reason for me becoming a streamer was the fact I had many friends who had not explored the medium of online gaming, so I figured that there were many more around the world in the same position. I decided to start streaming to give people the opportunity to get into online gaming without judgement or the pressure of being 'Major League.'
What made you want to expand your regular streams and start running your own leagues?
I spent months waiting for Project CARS to release. I was streaming so many random games that it almost became a chore. I was waiting for my first love in gaming, racing games. Then project CARS was released and I hit the ground running, sometimes pulling in 600 viewers at a time. I spent months just racing different tracks and car classes before setting up Saturday Night Championships. These consisted of 6 short races over one night, where the most points would win. It got to the point where I wanted more for my audience, so I created a website and an organisation for casual but clean racers to join and race in private lobbies which would be free of the extremely casual wild ones in public lobbies! One thing led to another, and I created GT3 and GT4 leagues running on a Tuesday and Thursday nights respectively.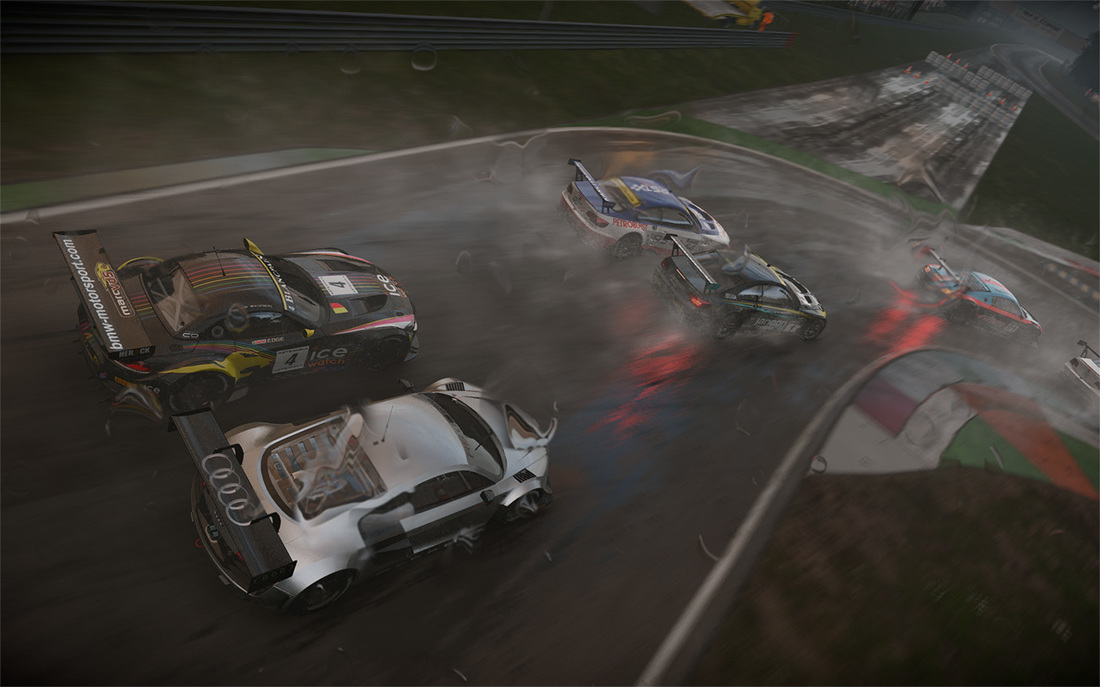 How do you make sure that the racing stays clean and fair?
It's almost like an academy for like minded people to feel safe and race cleanly. I have a steward in both leagues to overlook proceedings trackside. Anyone not adhering to the rules gets duly punished on their say-so.
Running a league is often like a full-time job. What does it take to manage your efforts, and how do you stay motivated?
The first season was just a trial, but then you guys at Slightly Mad Studios started to promote my streams on Twitter, so it all became a little more serious! Firstly, I would like to say this is all for my streams—I create all of this for the viewing pleasure of my 10,000 plus followers, but with leagues comes competitiveness. Not only do we have really quick drivers, but the not-so-quick are getting really good at the game, too!
My values have never changed, I want to give people, who would not normally have the bottle to do so, somewhere to race without judgement.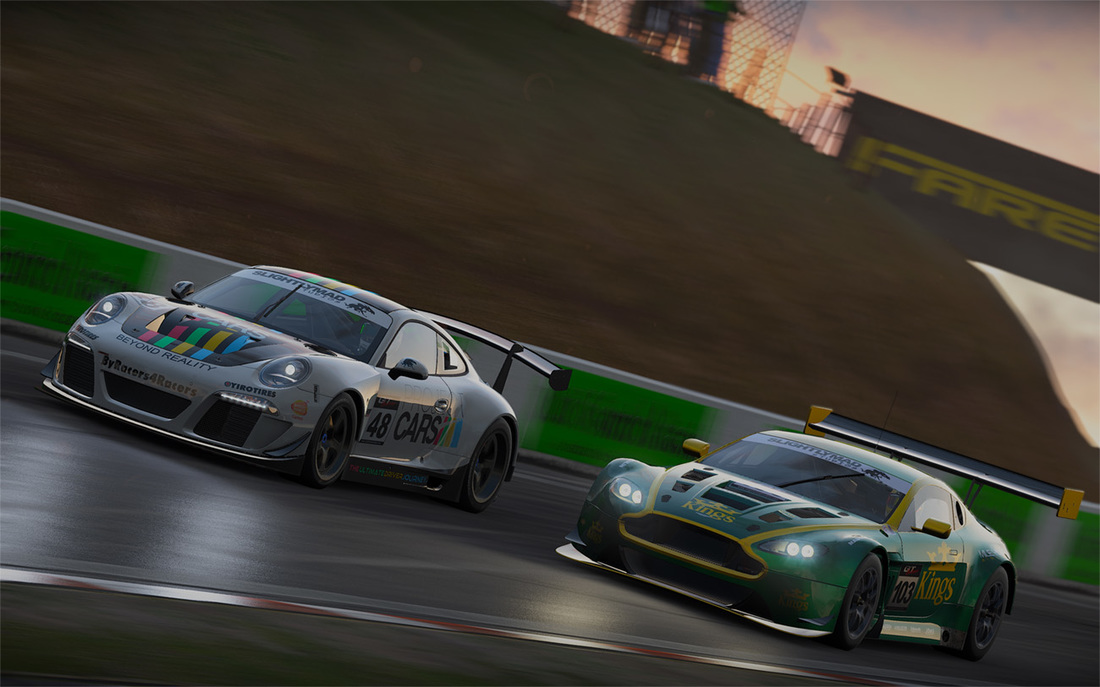 It has not come without its sacrifices though. I was a semi-pro footballer and I had to step away from that to focus on this. As a caster I believe I have a real talent to make something of this, though not on my own, of course. I have huge support from friends, such as Joe, Josh, George, Dan, Rob, and especially Justin. They in their own way have kept me sane, so I would love to say thank you here. Also to my two outstanding mods, Matt and Chris, who make my life very easy.
It is like a full time job managing all of this, so a huge shout-out has to go to my partner, Debbie, who has had the patience of a saint, whilst caring for my eight year old son, Riley, and newborn, Reggie! Without them the stresses of all of this would have tipped me over the edge, but they all keep me motivated.

​
You've been lucky enough to pick up some great sponsors for your streams, like Thrustmaster. What difference does it make to have the backing of these companies?
Massive shoutout to my sponsors, Thrustmaster, who have provided me with a T150 wheel, and a 300p headset. We have big plans, which unfortunately I cannot discuss, but watch this space!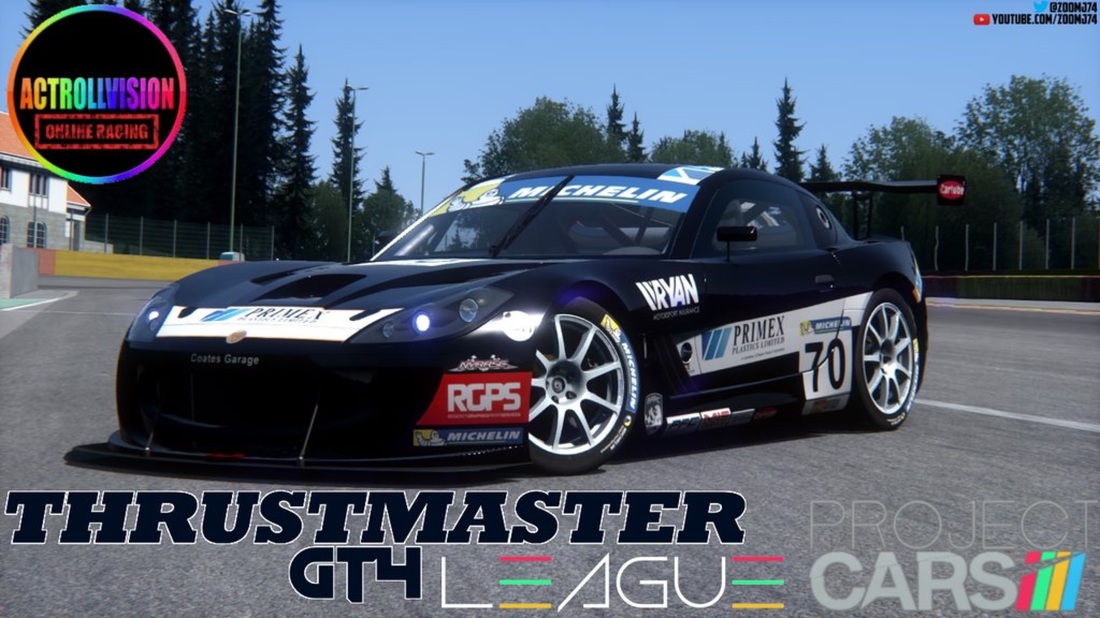 What features would you like to see in a Project CARS sequel to help support league racing?
I would love to see an option where the host can choose the grid order manually. Apart from that and a few bugs like every new game, I would like to see the focus on small improvements as the game is already an exceptional title.
What does the future hold for your channel?
The future of my leagues depends on the nature of online racing as a whole. I believe that online racing is about to go BOOM and I want to be a part of it! I want my leagues to stay casual for my viewers, as they have got me to where I am now. I'm just hoping that the future will be super-successful and this can become my job, thus giving more time to it, and getting more people involved.
Tune into Actrollvision's live-streams and follow him on social media at the links below.Twitter: @actrollvision8
Twitch: actrollvisionWeb Site: actrollvision8.wix.com/actrollvision