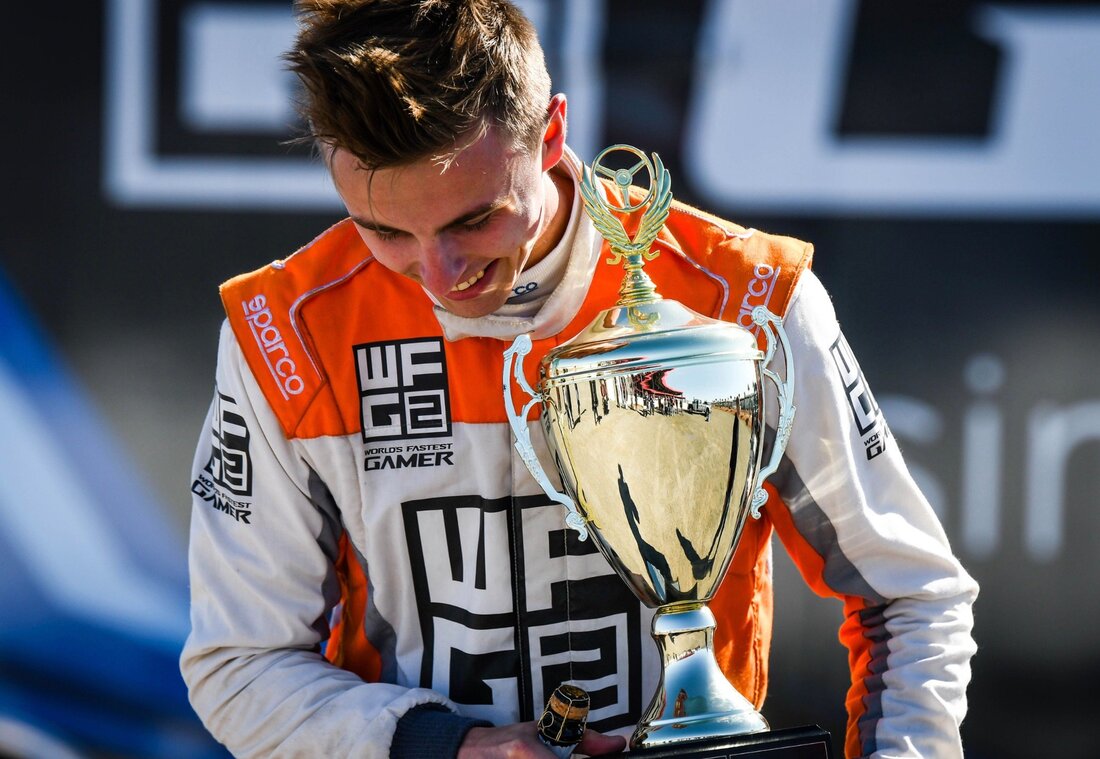 The World's Fastest Gamer in 2019 is a Project CARS esports driver.
It's been a busy year for 22 year-old James Baldwin. If you follow the
Project CARS
esports scene then you may know James better as Veloce_Jaaames. C
hampion of eROC 2019, and o
ne half of the Veloce esports squad that came second in this year's Playseat SMS-R Series.
James' remarkable successes in 2018 & 2019 scored him an invite to season two of The World's Fastest Gamer. This international competition takes top drivers from across the sim-racing world and pits them head-to-head in a series of real-world challenges to find the best all around competitor.
Baldwin saw off competitors from
Gran Turismo
,
Forza
,
iRacing
& more to win TWFG in 2019, flying the flag for Britain and for
Project CARS 2
. It was an epic battle, which also included SMS-R Challenger Champion, Kamil Pawlowski, and was judged the likes of Juan-Pablo Montoya, & Rubens Barrichello.
The prize for Baldwin's exploits is a season of GT racing with Aston Martin in 2020, worth over $1 million. Join us in congratulating him, and look out for his appearances in racing green overalls next year.