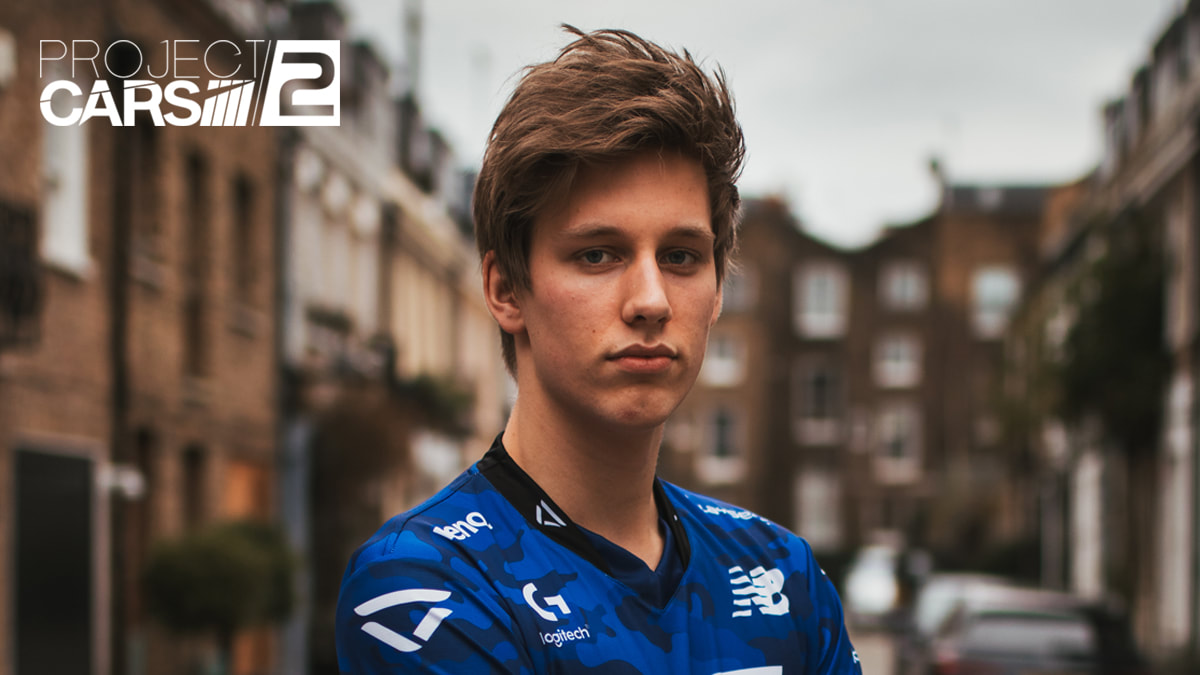 Last week we saw a big announcement from one of the world's fastest Project CARS esports drivers as Isaac Gillissen confirmed that he has left VP-Gaming to sign for Veloce Esports.

Isaac was one half of the VP-Gaming team (alongside Darwin Daume) that won the Pro Class championship in 2019's Playseat ® SMS-R Series. Not only that, but he also found individual glory in the Logitech G Challenge, where he won both the European and Global titles, and he reached the Finals of McLaren Shadow.

His speed and consistency was too good for rival teams to ignore, and Veloce came knocking to sign Isaac for 2020. Now he will have to prove himself all over again in a team packed with big names.

We caught up with Isaac this week to find out what inspired him to switch teams, see how he's getting along with his new teammates (including former rivals like James Baldwin), and ask him about his ambitions for the future.
Congratulations on the move from VP to Veloce! What inspired this decision?

Thank you very much! I raced competitively for 3 years at VP-Gaming. Every day for those three years I felt at home within the team, but going into 2020, I also felt that it was time for something new. With VP, I achieved my goals from when I started sim-racing, and that was to become a champion. After the successes from last year, I wanted to start with something new. Veloce Esports gave me the opportunity to start in a new team that can guide me to grow even further in racing and esports. When I looked at the origins of Veloce, I was really impressed by how far they have come in such a short period of time, and that's one of the reasons that I decided to join them.

What would you like to achieve with Veloce?

Us sim-racers push to become the best of the best. Starting in a new team certainly gives me a massive motivation boost to prove myself again under a new banner. The driver roster at Veloce provides the opportunity to learn from the best. That, in combination with the fact that the people behind the scenes are working 24/7 to grow even further, gives me the motivation to always keep improving. Eventually the goal is to become a champion with Veloce.

How are you getting along with your new teammates, like James Baldwin, who were once your fierce rivals?

​It's only been a short time since I joined, but I met some of them at the Veloce HQ last week. It was very nice to be there and everyone was very welcoming. We discussed our plans for the future, and I just can't wait to get started! I have raced against most of the drivers in different competitions, and they were always really quick, and as you said, fierce rivals, but I always respected them. Veloce has a top driver on every game, so I'm excited to learn from them and hope to be able to give them some tips myself as well!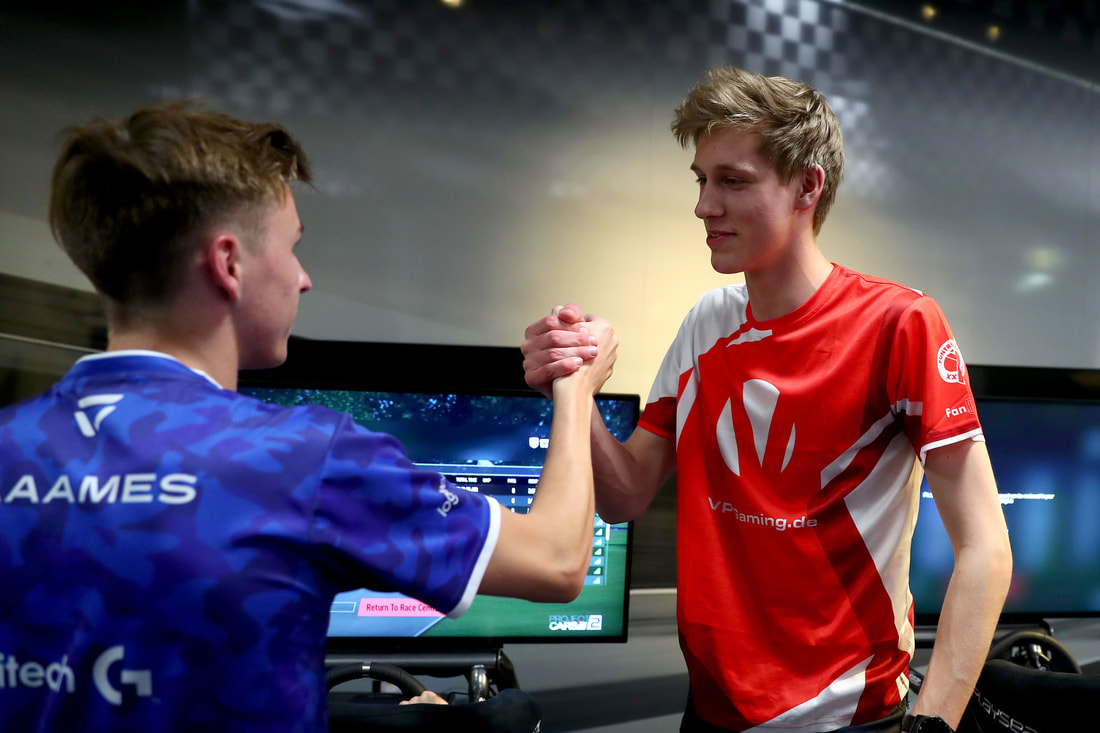 Former rivals, now teammates. James Baldwin (left) and Isaac (right). Photo by Getty Images (Clive Rose).
In what ways are VP and Veloce similar? And in what what ways are they different?
VP-Gaming and Veloce both have a great competitive drive and are both focussed on one goal: winning. A prime example was the SMS-R finals in 2019 at Mercedes-Benz World in London. VP and Veloce went head-to-head in an all-out final, with only a two point difference in VP's favour at the end.
The main difference I'd say between VP and Veloce is the fact that Veloce has a team working behind the scenes every day to help their drivers, manage the team and put out content to gain a bigger following. Finally, VP is solely focussed on esports, which I think is important. On the other hand, Veloce has people who have experience and expertise in business and real motorsports as well as esports, which is new for me, and I think is unique compared to other racing esports teams.
Will your approach to training and practice change at a new team?
I will be practicing with new teammates, so I need to get on the same page as them in terms of our approach to training. I'll be trying to implement the best of both worlds, from my time at VP and now at Veloce, to find the most efficient practice. But that doesn't mean I'll be practicing less! My motivation to shave off those extra hundredths, thousandths, off my lap-times has never been higher and I look forward to future competitions!
Do you have anything that you would like to say to your old teammates at VP?
I firstly want to thank them for providing unconditional support. I especially enjoyed practicing with the team before a big final, and then meeting them at the event. We always had a good time together at those events which created great memories. When I announced that I would leave the team I received only supportive and positive messages, and I think that shows what VP is all about. They're hard working and humble, which are two great aspects for a team, so I look forward to see what they can achieve in the future!
Follow Isaac on Twitter @Veloce_Issac21. You can also follow his new team @VeloceEsports.

Stay tuned to the official Project CARS social media in the future for more news about what's next for the game and its competitions.