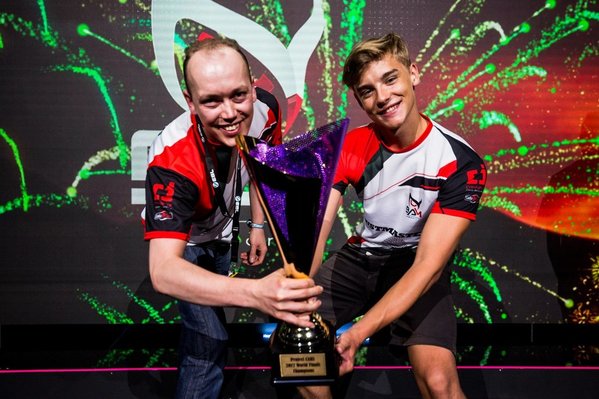 After a tough season in the SMS-R Championship that was plagued by injuries and bad luck, the
Thrustmaster
sponsored BAM team arrived at the
Project CARS World Final
as underdogs. But they left in a blaze of glory. We sat down to chat with drivers, Khaki and TomiKillos, to find out more about these ultra-fast sim-racers, and their journey through the 2017 Project CARS esports season. This in the first in a new series of interviews with our top teams, so look out for interviews with some of our other big names in the weeks ahead.
Tell the fans a little bit about yourselves. How did you get started in sim-racing?TomiKillos:
As long as I can remember, I have always loved cars and wanted to race them. I think this all started when my father took me to drive a kart for the first time and, as we all know, racing isn't the cheapest hobby in the world, and as a 12 year old boy, I just couldn't afford to race karts competitively. The leap into sim racing happened when I sold my RC car and bought my first steering wheel for my PC in order to try racing online. Today I am 32 years old, and I'm still enjoying close and clean battles on virtual roads.
Khaki:
I fell in love with racing when I tried the original
Gran Turismo
for the first time when I was about five years old. Back then I already knew that racing was my genre of game. I started to mess about with car setups about three years later, learning about racing, driving techniques, and I began to get quicker and quicker. I got into racing seriously when I was a little kid—the earlier you start, the better you'll be. That was where I learned all the important basics for serious driving. Later, at about age 13, I got my first sim-racing equipment—a Logitech G25—and then the competitive online racing began when I signed up for my first professional league.