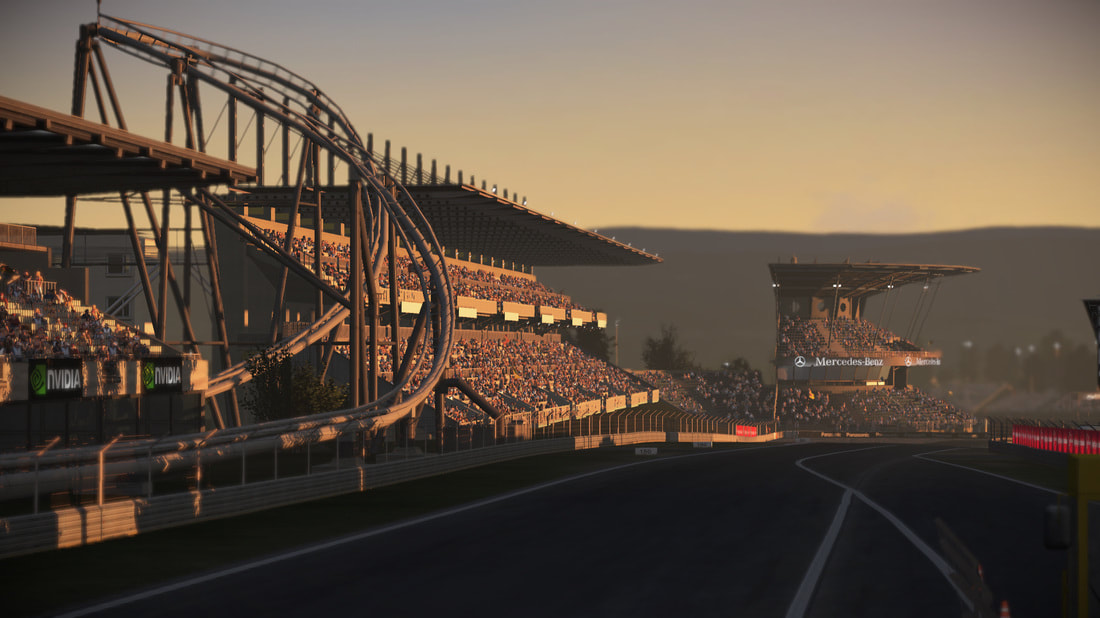 This is it. The final Round of the 2017 SMS-R Championship Series. The biggest competition in Project CARS esports.

After a thrilling race in Round 8 at Sonoma, the fight for the championship lead between Team Redline and SDL had closed right up, putting their battle on a knife edge. With both teams having already confirmed their places at the Gamescom World Final, they were looking to maximise their prize money, before the end of season bonus event in Cologne.

There was also a very close fight between the other Pro teams to determine which 3 outfits will join TRL and SDL in the ESL Arena at Gamescom. eSports+Cars and VP Gaming looked comfortable in 3rd and 4th before the final round, but there was a huge battle on between TX3 and BAM for the final place at Gamescom. With Euronics lagging a little behind, they looked out of the running, but read on below to see what went down in the final round, and find out which teams are going to Gamescom.
​