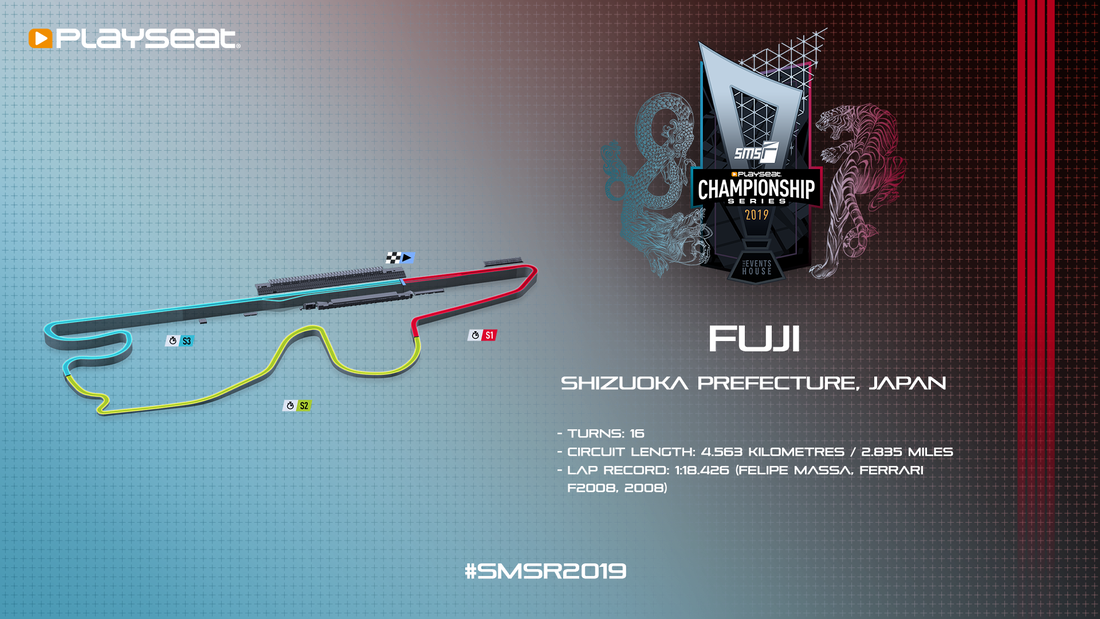 Following two races on legendary European circuits, Round 3 of the Playseat® SMS-R Series took us to Japan, and the awesome Fuji Speedway. The modern layout at Fuji was first redesigned for Formula One, but it has since become a staple of Super GT and the World Endurance Championship. Like many modern circuits, it has a huge start-finish straight to provide slipstreaming possibilities, and some tight technical sections elsewhere in the lap. Including some very challenging switchback corners in the final sector.
After the first two races in the Series, we arrived at Fuji with the overall standings in both classes beginning to take shape. The Pro Class win in Round 2 at Monza went to Team Redline's Magic_Michael, but it was teams ACR and VP who put in the most consistent team performances, to come out first and second overall in the Pro Class team standings. Team Redline sat in third place overall coming into Round 3, just ahead of Oscaro in fourth.
In Challenger Class, Monza victory was taken by THR Operator with an incredible drive on dry tyres in wet conditions. He arrived at Monza with the points lead in Challenger Class, ahead of Pelucaa and Mr Van Ommen, who shared the same points total after two races.
It's still all to play for in both the GT3 Pro Class and the TCR Challenger Class, to decide which teams and drivers will make it to the
finals at Mercedes-Benz World
.
Don't forget to grab your tickets
to see the Finals live and in-person on Saturday May 11.
Follow on below to catch-up on the Race 3 livestream, read our race report, and check out the latest standings.