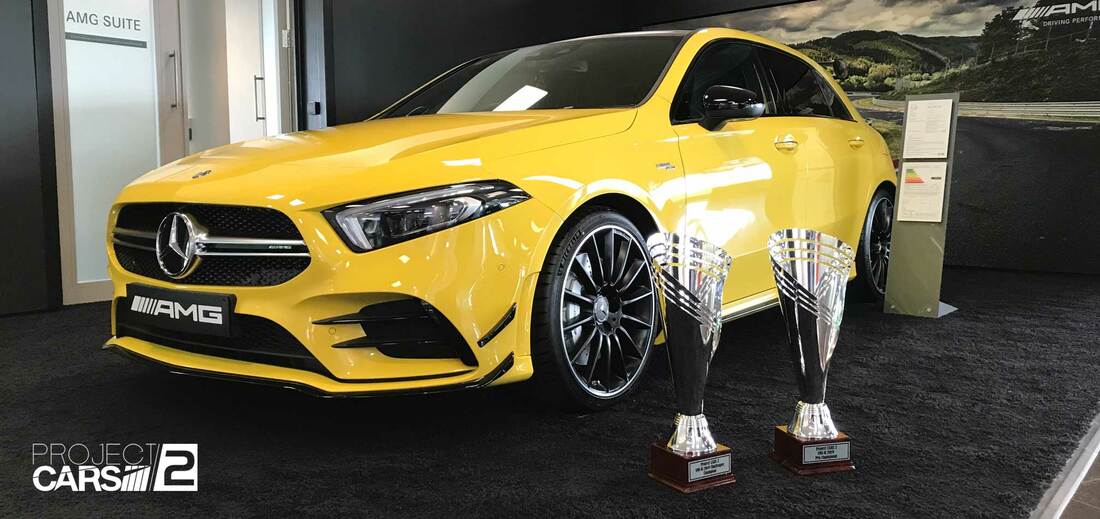 After months of build-up and excitement, we finally arrived at the Finals of the 2019 Project CARS esports major, the Playseat® SMS-R Series, Powered by The Events House. 3200 drivers took part in the Qualifying Rounds for this tournament, and 10 Pro Class teams battled to prove their reputations, but it all came down to this. One day, two races, live from Mercedes-Benz World in the UK with €20,000 on the line.

After 4 Qualifying events, one shootout race, and the four-race online championship, we arrived at the Finals with only 16 competitors remaining. Eight Pro Class drivers racing GT3 cars and representing four of the world's fastest sim-racing teams: ACR, VP, Veloce, & SDL. They were joined by eight Challenger Class drivers in Touring Cars, who had to fight to earn their place vs all of the other drivers from around the world who took part in the early Qualifying Rounds. The eight Challenger finalists were; Kristian Kwietniewski, Khaki, Popsu, Mr Van Ommen, Alexander Dornieden, Pelucaa, Dalking, & Operator.

Read on below to catch-up on the incredible stories from the Finals, and find out which teams and drivers walked away with the titles and the prizes.