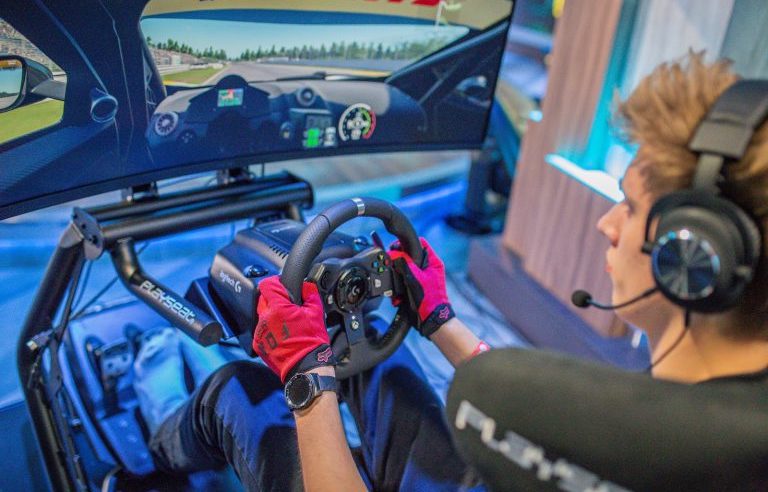 After last week's incredible Project CARS esports action in the
European Finals
, there wasn't long to wait for the main event. Just seven days later, the top eight drivers in the Logitech G Challenge from around the globe were whisked away to Las Vegas for the Grand Finals. There they had some incredible experiences, including real-world driver coaching in supercars and GT3 machinery, but at the end of the day, they were in Vegas to compete. Four more virtual races in the McLaren 650S GT3 stood between the drivers and the title of Logitech G Challenge Champion. And with that title comes the chance to enter the next McLaren Shadow competition, to battle for a place in McLaren's official esports team.
Tens of thousands qualified for the G Challenge, but only eight remained in Las Vegas. Finalists from Europe, North & South America, Asia-Pacific, and more. Last week's European Champion, VP Isaac, arrived as the favourite, followed closely by his rival THR Wolf. Amongst the other drivers there were serious threats to be considered from the likes of SMS-R Challenger Finalist, THR Operator, and community favourite, Xwolf1369. Your finalists were:
AleefHamilton44
KimchiPancake
LBS DuDu
THR Operator
THR Wolf
TSA Maykol-219
VP Isaac21
Xwolf1369
Read on to read our race reports and catch-up with the live-stream...