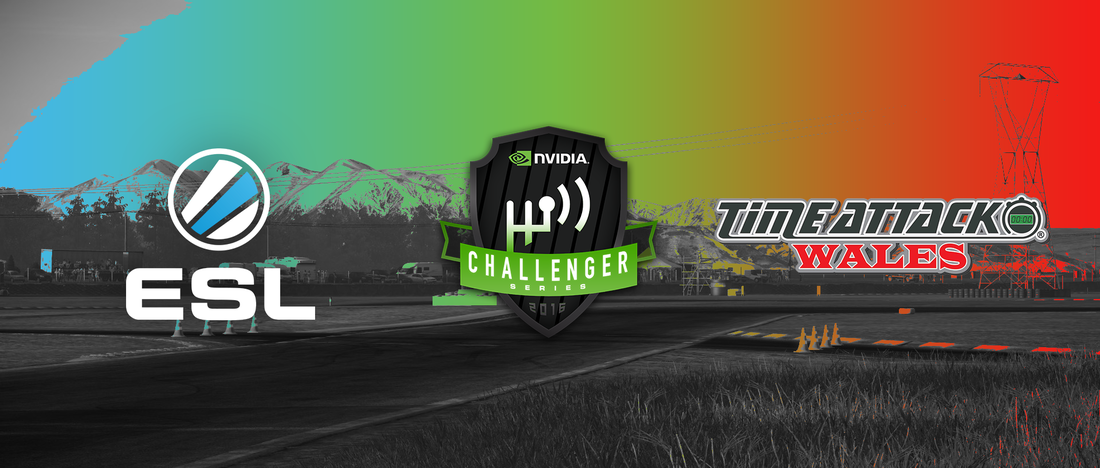 The weekend of May 20th sees both virtual and real drivers heading out onto the track for a Super Sunday of racing.

Starting on Friday 20th May, registered teams and drivers will be heading to New Zealand's Ruapuna Park for some V8 Time Attack down under in the NCS Challenger Series.

Whilst Team Shark Racing had a successful Round 1, SDL Logitech Blue came back with a strong Round 2 in the Console Division. And over in the PC Division it's a three-way battle between SDL, 5Aces, and BAM eSports. With 135 Challenger Points available for podium positions there's the chance for one team to come fighting back or the pack leaders to extend their gap.

For more info and discussion, check out the Driver Briefing over on the

official forums

.
Sunday 22nd May 6pm BST sees the 34th ESL Weekly Cup heading to Mazda Raceway Laguna Seca.

If you fancy getting inspired to participate, check out this short piece by DriverR1 who has won every Monthly Final in 2016 so far...

"Thank you for your congratulations! Since I started playing the Go4's, it has been a pleasure for me to play in these competitions. It's great!
In the April finals, my toughest opponents were RSP_Wielinga046 in the first race at Hockenheim, since he followed me really close and during 8 laps I needed to be concentrated so I don't make any mistakes and not take a penalty. In the second race, on Imola, it was SRT_Chuckno33 during the first 5 laps. He was just behind me with a gap of 0,5s. Imola is also dangerous with its chicane, it's easy to take a penalty if you play with the limits.
These 2 tracks were good for me. I have a preference for Imola because I know very well this track, I raced on it in many games (F1 some years ago, other car racing games and Motorbike games) and I have some hours of training... :) My challenge on these tracks was to be constant with my lap times and that I don't take any penalties.
Regarding the GT4 class, personally it's not my preferred class. The car is missing horsepower, it's difficult to overtake easily, and to be fast with the Ginetta or Aston you need to be focused on the grip tyres. But right now, I'm doing some practice with the Formula C cars. I like this class and I'm working on my racing line so I can win some important 0,1s in races.
I'm very happy to have the opportunity with the Go4ProjectCars to participate at an official competition in a racing game within the ESL structure. I've been waiting for some recognition on racing games for some time already and it's cool to see something in this direction! Now I would like Project Cars or other racing/bike game in the future to have the same hearing like Counter-Strike, COD, LOL, Fifa, Starcraft. I'm dreaming to be part of an international competition on Project Cars during an Intel Extreme Masters or during a big show within the ESL. I'm not sure if I'll be able to keep my current level until the day that it is going to happen, but I will do my best to be on the signup list when it's announced. :)
Thanks ESL team for your time and for organizing the competitions very well. Many thanks for the cash prizes as well!"

---
Finally, our SMS-R initiative continues with Round 2 of our entry into the Time Attack Championship, this time at Pembrey in Wales.

With a phenomenal experience and personal achievement for Senior Producer Dave Bramhall in the first round, this time it's the turn of Creative Director

Andy Tudor

in the hot-seat.

With the forecast looking to be wet, there's sure to be some drama so tune in over the weekend to see live timing.
Good luck to all our competitors whether you're in the safety of your own house or the comfort of a five-point harness!