The Actrollvision Community Racing (ACR) leagues in Project CARS 2 are goingfrom strength-to-strength. From the popular PS4 "Triple Threat" league that we cover here on Mondays, to new competitions on PC and Xbox One. ACR has built a big community of fair, clean racing drivers, with many leagues to accommodate different levels of skill. In the next two weeks sign-ups will open for the next season of ACR competitions. Read more below to find out how you can get involved in the action. Visit the links at the bottom of this article contact ACR and sign-up.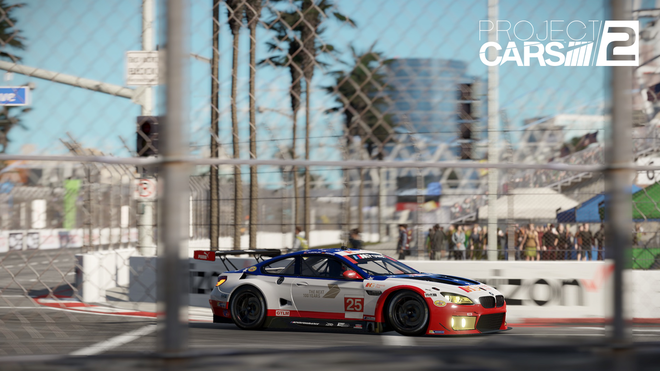 ​
Monday Xbox Double Salvo:
This Xbox league will be split into Pro and Intermediate categories. The pros will run at 7pm-8pm GMT in the Clio Cup class, and intermediates will run at 8pm-9pm GMT in the GT5 class. Both classes will be default set up, with 15 minutes qualification and a 30 minute timed race. There will be ten weeks of races every Monday evening starting 26th March.
PS4 Tuesday Triple Threat:
This league features three weekly races on PS4. One each for GT5 beginners, GT4 intermediate and GT3 Pros. There is relegation and promotion between each season. All races are 15 minutes qualification and a 30 minute timed race. Again there will be ten weeks of races, this time every Tuesday evening between 6pm-9pm GMT, starting 27th March.
PS4 Thursday Threesome:
This league are three individual leagues of Touring Cars, Indy Car and Clio Cup, in the same format as the Triple Threat, but without relegation and promotion. These will run every Thursday between 6pm-9pm GMT.
PS4 North American League:
This league will have 10 rounds, in the same format as the other PS4 leagues. However, different car classes will be used in different rounds. Three rounds in GT5, three rounds in GT4 and a further 3 in GT3, with a 10th round in the Ford Fusion Stock Car at Daytona Oval. Times will be confirmed, and sign-ups opening within the next two weeks.
PC Euro Leagues:
This league will be split into two abilities, Clio Cup for beginners and LMP3 for pros. These races will run on a Wednesday evening between 7pm-9pm GMT. Starting 28th March, running for ten weeks.
We will also have a 10 week championship in the Lotus 25, running every Tuesday on PC, which will start on the 27th March 10pm GMT
PC CAN-AM Leagues:
These leagues will mirror the Euro leagues, but in a US Time Zone, 8pm-10pm MST
How to watch or join the action:
All the European leagues are streamed by
Actrollvision
, but the US leagues will be streamed by
ACR North America
on Twitch.
Contact Actrollvision Community Racing at the links below to find out more about how to join this leagues.
ACR also has lobbies open for clean racing throughout the day on PS4/Xbox/PC. To take part you need to join the ACR discord server and read the rules that on the website linked below. They also hold a weekly Time Trial.
Discord:
discord.gg/hszs63r
Website:
actrollvision.com
Facebook:
facebook.com/Actrollvision
Twitch:
twitch.tv/Actrollvision