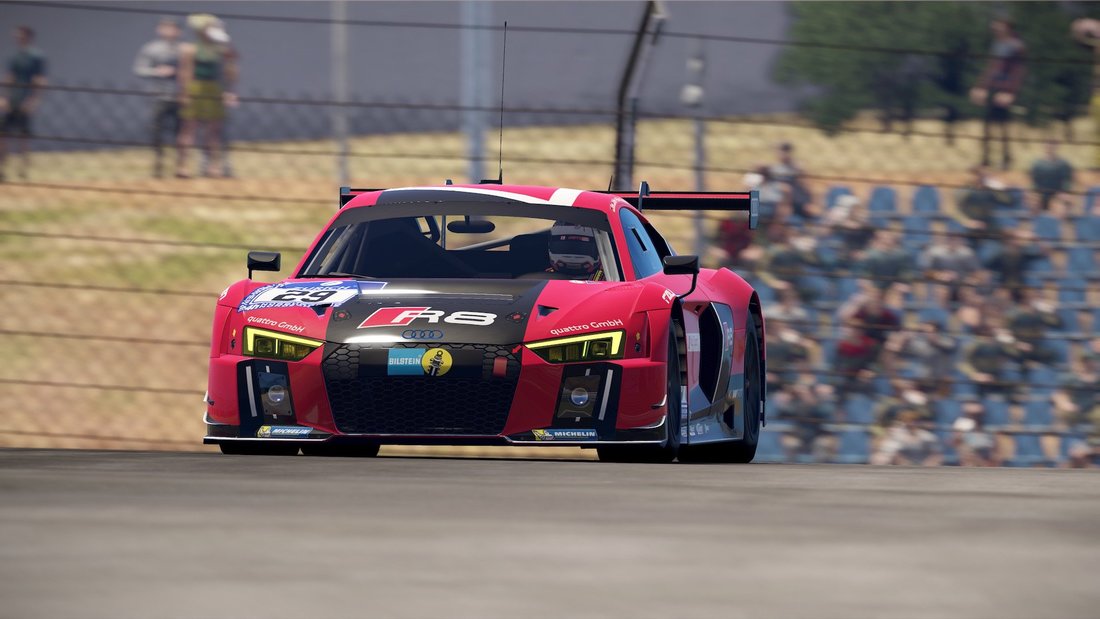 This week's ESL Go4 Cup was an all-American affair, with the track voting taken up entirely by US circuits. When the vote closed it was Watkins Glen that came out on top to host this week's grass roots Project CARS esports action. This tricky classic track in New York is well known for its long, sweeping high speed corners, and makes for a great challenge with the high downforce of the modern GT3 cars. Luke "Actrollvision" Crane was on hosting duties once again for this week's live stream. Catch-up with his coverage of the racing below, plus the latest action from his "Triple Threat" community league.
This weeks PC Go4 final had an unlikely pole sitter in MrKubool. Was there going to be an upset? New TX3 signing, Storm was on hand to prevent that that from happening. After 11 laps behind MrKubool, Storm made his move into turn one, and there was no comeback on the final lap. EatMyFanatec90 completed the podium, with a great race long defensive display with Jardier. ACR Cooper_Sport was the driver of the day though, finishing 6th from a 12th position grid start.
The Actrollvision Triple Threat league began this week as always with it's beginners' GT5 race. Round 4 took place at Snetterton 200, home of the "half a bungalow" corner. Raccoon21 once again put on a dominating display, going from third on the grid up into first by turn two. He held off a valiant challenge from Tezh73 and new boy Bluesboy73, who was also our driver of the day this time out. It was Raccoon21's fourth win in as many races.
Snetterton 200 also hosted the GT4 race in Round 4 of the Triple Threat league, with Papano92 coming out on top again to take 3 wins out of 4. Second was MrMahonii, who qualified last but still got into the second step, showing pace that will worry championship leader Papano92 moving forward. The final step on the podium went to Goonerbob1104.
The final part of the Triple Threat league as always was the GT3 race for expert drivers. The venue shifted for this class from Snetterton to Fuji as the big names got ready to battle at this colossal Japanese circuit. It was yet another incredible display from DriverR1 of the eSports+Cars team which saw him take a fourth straight win. Borolad15 held second spot for almost 28 minutes before Shaun4YTFC broke the hearts of all the Borolad15 fans across the world by taking advantage of a mistake at turn ten to take second spot. The young Brit has been showing very consistent form.
Make sure you join the racing action next weekend, and
sign-up for the next Go4 Cup
.
If you'd like to find out more about the Actrollvision league,
please visit this page
, or contact Actrollvision on
Facebook
or
Twitter
.