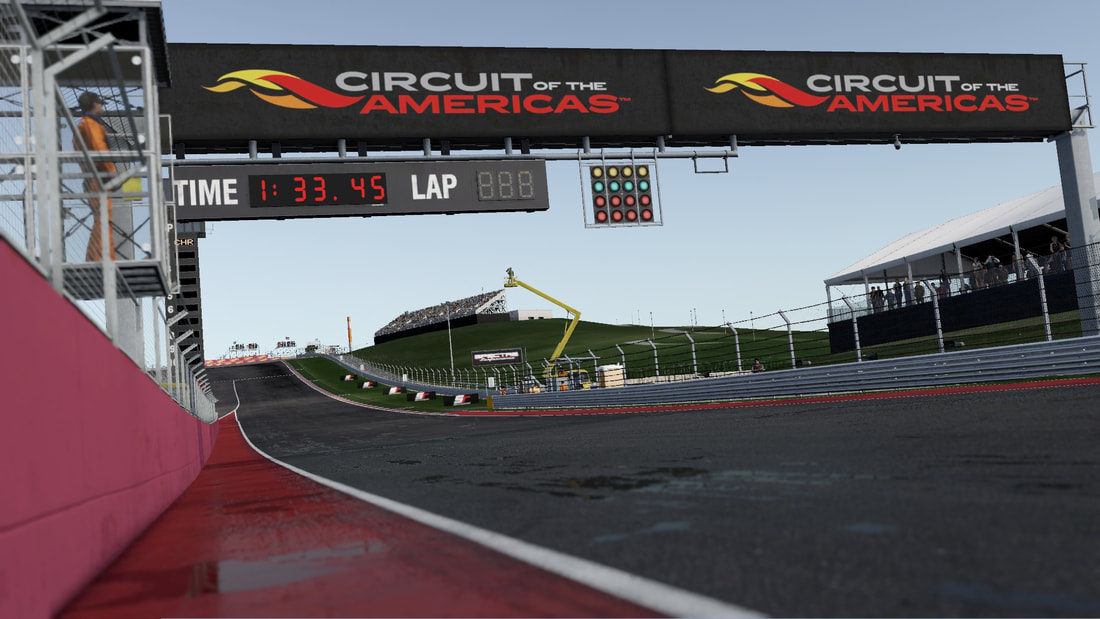 It's been a busy week for Actrollvision, with three more races in his "Triple Threat" league for racers of all abilities. COTA was the venue for this week's action in his GT5, GT4 and GT3 leagues. The GT5 & GT4 cars used the shorter National Circuit at the increasingly iconic Texan venue, whilst the more powerful GT3 class took to the full GP layout.

Catch-up on all of the racing with the videos below.
At the COTA National Citcuit Raccoon21 was looking for his third win in as many races in the GT5 class for beginners. It was another classic, with MATT_FUNK and Phatmatt putting the pressure on Raccoon21 from start to finish, the latter almost touching the leader as they crossed the line, which gave Raccoon21 a remarkable hat-trick of victories in the Ginetta.
​Could Papano92 get back to winning ways in the GT4 race? Or would MrMahonii make it back to back wins? The start saw both drivers get around turn one and away from the rest of the field, where there was a huge scurry for positions. Papano held off the challenge of MrMahonii and took victory by 1.5 seconds. AshJW98 picked up his first podium of the season just behind in third.
​The final race at COTA this week was the GT3 class, and it was an a titanic battle, albeit not for the lead. DriverR1 (of the eSports+Cars team) continued his incredible form by taking his third win in as many races, but the battle for second and third saw Shaun4YTFC defending valiantly from hansfan for 28 minutes, separated by the thickness of a piece of paper at most. With two laps to go hansfan made the move and held on for second spot. Another highlight was the battle from 11th-5th which was sometimes separated by only 2 seconds, with Wizztek1 going from 11th to 5th in the 30 minute race to be the driver of the day. A must watch.