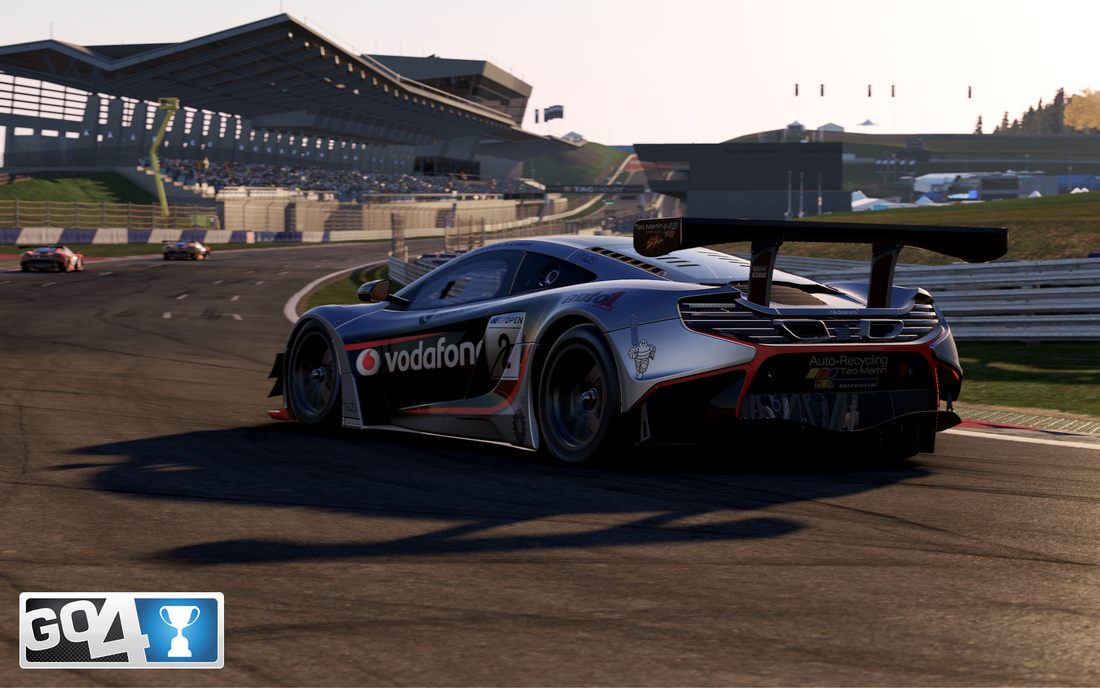 After a short hiatus, weekly esports competition has returned with the
ESL Go4 Cups
. From now on, Project CARS 2 fans can look forward to battling for a €150 prize pool every Sunday afternoon. Whether you play on PC, PlayStation or Xbox, you can
sign-up for the weekly races
to test your pace against the rest of the Project CARS 2 community.
On October 22nd we kicked off the first Project CARS 2 Cups at the Red Bull Ring in GT3 machinery, giving racers a chance to explore the limits of one of the game's new circuits, in some familiar fan-favourite race cars. Actrollvision was there to watch the action unfold, and provide his usual unique brand of live-streaming. Check out his video of this week's PC Cup below.
If you'd like to take part in next Sunday's ESL Go4 Cup, you can find more information about how it works and where to sign up
by following this link
.
As well as the Go4 Cup action, Actrollvision was also busy hosting his "Triple Threat" league, which features weekly races in three different sports car classes. First up was his weekly GT5 race, for league racing beginners, which this week was won by raccoon21, after a very close finish with marshall-jm. The Ginetta GT5 machines always produce very close racing thanks to their reliance on mechanical, rather than aerodynamic grip.
After the GT5 race came part two of Actrollvision's "Triple Threat" league - a GT4 race for drivers of intermediate skill and experience. While the GT5 action took place in the familiar environment of Brands Hatch, the GT4 battle moved to Autodromo Algarve, one our new circuits, and arguably one of our most challenging. Thanks to its huge levels of elevation change and remarkable number of blind corners. MrMahone won the race with papano92 in 2nd after a fantastic battle in the closing laps in their Porsche Cayman race cars.
Finally, there was the Triple Threat GT3 race, for the most experienced, expert members of Actrollvision's league. The GT3 race also took place at Algarve, which really helped to demonstrate the difference in pace between the top top two GT car classes. The race winner this time was a very familiar name for Project CARS esports fans, as DriverR1 of the eSports+Cars team took a dominant victory.