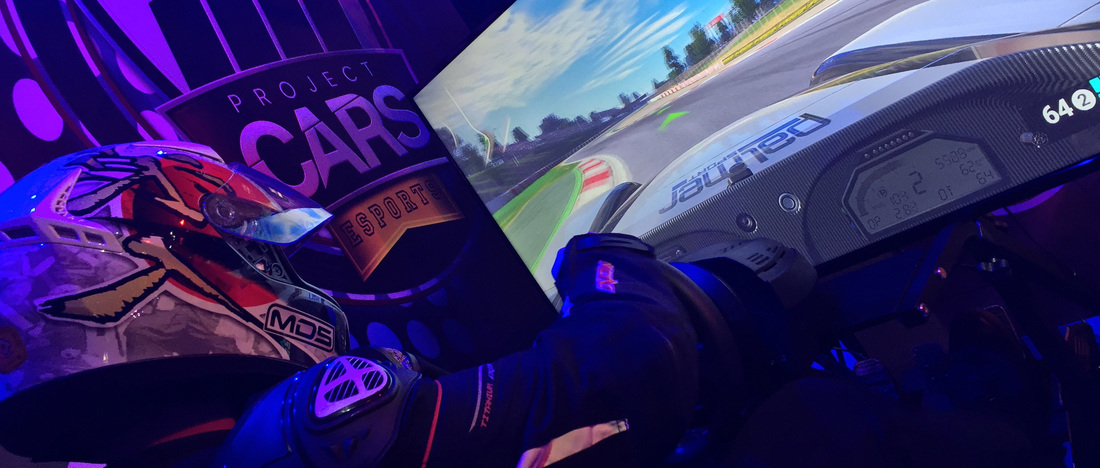 Last weekend we hit the road and joined up with our friends from the Electronic Sports League for EGX 2015 at the NEC in sunny Birmingham.
Thousands of you came to see us at the ESL Project CARS eSports Live booth for exclusive merchandise giveaways, live Q&As with the development team and some awesome eSports action on stage with our fantastic hosts,
Jack Peters and Matt 'Yorkie065' York
.
We had hot eSports tournaments on all four days of EGX 2015, starting with a time trial competition to decide the fastest four racers on each day of the show. To keep a level playing field, the time trial contest used a different car and track combination on all four days, to prevent the top guys from knowing the selection in advance and practicing at home.

​On Day One we had the RUF GT3 at Monza. Day Two was the BMW 320TC at Brands Hatch. Day Three was the Renault Clio Cup at Silverstone and Day Four was the Ginetta GT4 at Hockenheim.

At the end of each day, we selected the top four time trial competitors and invited them back to battle head-to-head in the race finals: five races with a variety of cars and tracks to challenge the versatility of the drivers. These were also streamed live on Twitch with expert commentary and analysis from Jack and Yorkie.

All four daily finals were incredibly intense affairs, with some of the closest racing you could ever hope to see. During the Day Two final, two of the drivers ran side-by-side without taking each other out for an entire lap at Brands Hatch GP, earning them rapturous applause and cheers from the crowd at EGX!

For the most part, the racing was clean across all four finals. A few drivers had to be penalised for jump starts, but with such a big audience on stage and on Twitch, it was understandable that nerves would play a part. The top three drivers in each final took home official ESL Project CARS trophies and exclusive merchandise. A couple of the best racers even went away with signed copies of the game on PS4 or Xbox One.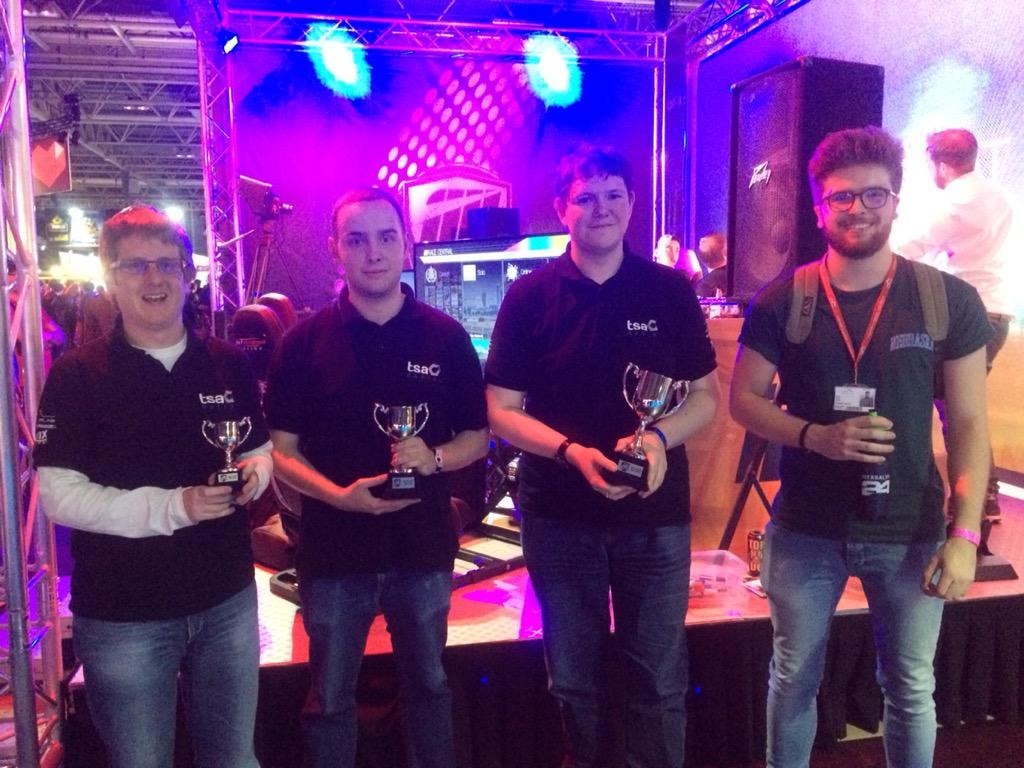 It was great to see hardened sim racers, used to the competitive environment of leagues, battling with members of the public with less race experience, but still the raw talent to put in a super quick time trial lap and make it to the finals. TSA Racing, a sim team normally seen in Rfactor, put in a fantastic showing. They dominated Day Two of EGX, getting three drivers into the final and eventually filled the podium with Matthew Chirgwin on the top step. Another of their drivers, Thomas Jacobs took first place on Day Three as well. Needless to say, they were well drilled and had great race craft.
The Day One and Day Four finals were won by gamers new to sim-racing eSports. Tom Stanley took first spot on the first day, keeping a calm head in what was the most nervous of the four events. In the Day Four final, Andre Bauhofer came from behind in spectacular fashion after coming last in the first race to take overall victory in the final round after a few mistakes from his competitors, including a jump start from Chris Starsmore, who repeated history with jump starts costing him victory in both the first and final days.
Our live events at EGX (and

Gamescom

and

Gamergy

earlier this year) have proven that there is a big appetite in the community for racing games to emerge as a powerful force in the eSports scene and we couldn't be more thrilled to be leading the genre's charge into this new territory. Our partnership with the

Electronic Sports League

is going from strength to strength.

Thank you to everyone who came to see us at EGX, everyone who entered the tournaments, our finalists and everyone who was watching on Twitch. It was amazing to meet so many excited and enthusiastic fans and a privilege to watch some of you race live. It was a remarkable experience and we can't wait to bring Project CARS eSports to more events in the future. Watch this space!