2020 Logitech McLaren G Challenge
The Logitech G Challenge is back for its 3rd annual competition in Project CARS 2. In 2020, the prize is an epic one, including an all expenses paid trip to London to receive driver coaching from Lando Norris, a McLaren track day experience, and VIP access to the 2021 British Grand Prix. Qualifying opens via the Community Events mode in Project CARS 2 on all platforms on June 1. Find out more and sign-up to compete at the link below.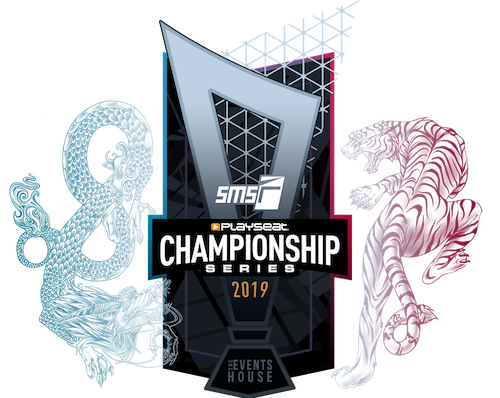 ​The
Playseat® SMS-R Championship Series (powered By Events House)
was the 2019 world championship in Project CARS 2, with €20,000 in prizes up for grabs. The battle came down to the wire in a closely fought season. The Finals saw the VP, Veloce, SDL, & ACR teams go head-to-head in Pro Class. In the Challenger Class, Khaki was back to race for more Project CARS glory against the likes of Operator, & Dalking. Click below to catch-up on the series.
2018 was a marquee year for racing esports, with more events held around the world than any other year, and the racing esport industry maturing and growing at an encouraging rate.

​In 2019, we returned to our

SMS-R Major series

by partnering with PlaySeat and Events House to bring you the biggest and most competitive championship ever. Past champions returned and new teams arrived from the worlds of

Forza

&

GT Sport

to truly see who was the best of the best.

Elsewhere, the Logitech G Challenge returned to give Project CARS drivers around the globe another chance to compete for a place in the McLaren Shadow Project.

As always, thanks for joining us on this journey and strap in for some amazing racing the years to come!
Project CARS 2
Project CARS 2
was designed with competitive racing in mind, and features a myriad of modes and options to suit online and esports racing. From the Competitive Racing License, to dedicated Broadcast and Director modes, in-game league management tools, and even car liveries designed by esports teams and influencers. Find out more about the game in the videos and links below.
GET YOUR ESPORTS LIVE VIP PASS


Get your hands on the Collector or Ultra Edition of Project CARS 2 and inside you'll find an Esports Live VIP Pass. Take this to any event where Project CARS is in attendance and display it to Slightly Mad Studios staff for fast pass treatment, including jumps to the front of the line, meet the developers, & more.