​5aces eSport
We have reached the halfway point in the 2016 Project CARS Esports season, so it's time to meet another of the world's best sim racing teams as they finally have a bit of time to speak to us as we head into the summer break. This time, we focus on 5Aces eSport, a German outfit which actually features drivers from several European nations. It's also one of the top PC-focused teams competing in Project CARS.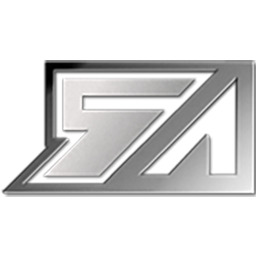 The 5Aces lineup includes some of the top drivers from the ESL Project CARS Cup tournaments on the PC platform; USSRxALeXeR, Shamanzombi, IJJaUTaH, Nesterowicz, and Tipple. ALeXeR once dominated the ESL Cups, with weeks and weeks of consecutive wins. Nesterowicz and Tipple will also be familiar to anyone who has watched the Apex Online Racing GT3 Elite League, as both these drivers have been consistent competitors in our Official League there. The 5Aces team currently sits fourth in the NVIDIA Challenger Series team standings on PC.
We spoke to team boss, Aleksandr Agramakov, to uncover the secrets to 5Aces' success.
How and when did your team members first become interested in sim racing?
I played a lot arcade games until I realized that sim racing is pretty much the direction I wanted to go. However, back then sim racing wasn't as popular as it is now, but I still bought my first wheel, and I was into it. We all started by playing games like Need For Speed with gamepads until manufacturers like Logitech started to sell wheels for racing games. Our team's first sim racing games were GTR and GTR 2. This was something special. and all of us were immediately focused on buying a wheel to play racing games on a better and more serious level.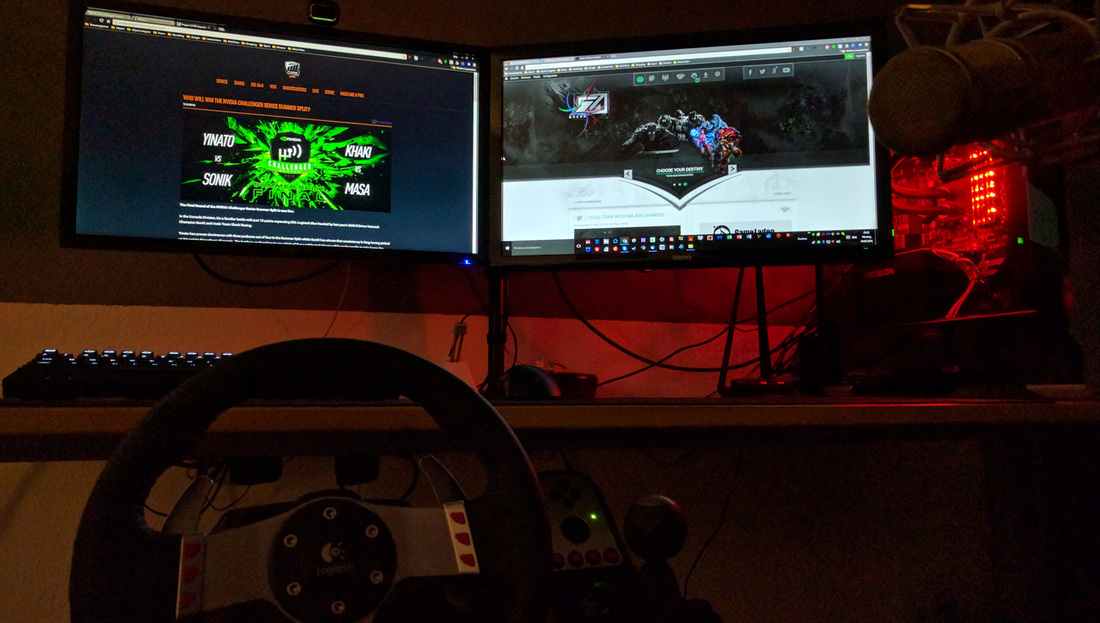 Which racing games did you compete in before Project CARS?
I remember there was a big hype around Codemasters' GRiD when it was released. I met the owner, Eddi 's2ily' Kreiter, of our organization, 5Aces eSport, in GRiD, and although we had never met in real life, we became friends. We've known each other for almost a decade now. Shamanzombi, LapsIT, and Dannyboy were also a part of our clique at that time.
Then, the Electronic Sports League (ESL) started to create Ladders and Championships in GRiD, which was led by s2ily after he became a League Administrator at ESL. The admins who brought GRiD into the ESL left the game behind to create a sim racing section which was called 'Motorsport Portal'. They started to organize championships in rFactor but we stuck with GRiD since the graphics of rFactor were and still are pretty weak.
With the start of Project CARS from the very first days we presumed that something big was coming up since we knew that Slightly Mad Studios was involved in Need For Speed: SHIFT, and SHIFT 2. Project CARS was the big deal we were looking for. A sim racing game with awesome graphics.
​
Why did you enter the 2016 Project CARS championships?
It is my favorite sim racing game and the best thing that could happen to us as racing fanatics. I would really love to drive more races against other drivers in these Series in the future. I trust in SMS that they want to make this wish come true one day, hopefully as soon as possible.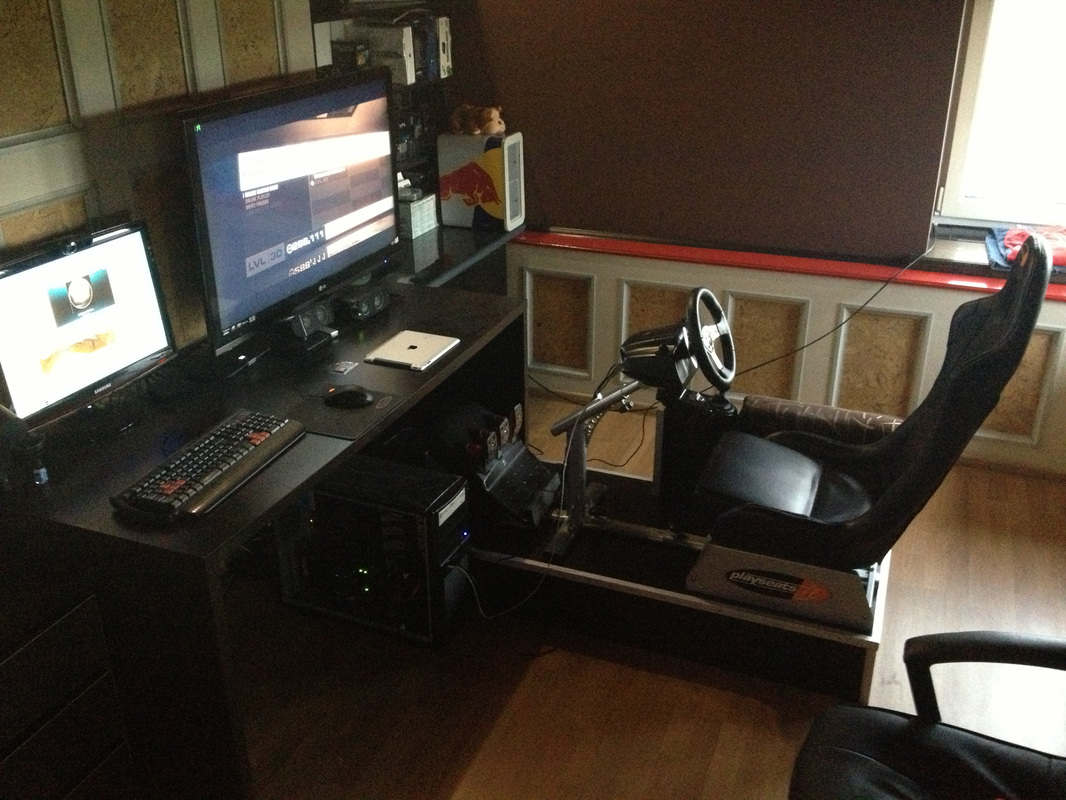 How do the drivers prepare for each round of the two Project CARS Esports Series? Does each one require a different approach?
We pretty much have practice sessions together using Teamspeak and in those practice sessions we are discussing several things like settings, style of driving, and driving against each other. The more intensive exchange of information is, the better our chances to improve. This is very important, but we also know that the personal skill is also critical, and our understanding of each of our abilities is an important factor to stay competitive.
5Aces has also had a lot of success in the ESL Project CARS events and other leagues as well. What motivates you to race in so many different competitions all at once, and how do you manage your time across each one?



The time we spend on Teamspeak and competitive racing is something I would call relaxing. I know that the focus and concentration is heavy, but I still would say it is relaxing because it's fun. Fun is something a human wants to have always and definitely needs. As long as you are happy with the things you do and you do not lose the passion and the fun, you will always find time to do what you like. We all do have the urge for competitive racing and obviously, we all do love to win. This is our motivation, and linked with fun and passion, it becomes one of the most powerful factors in creating success.


Who tunes the cars for your team in the Logitech G Championship Series? Do the drivers work on setups together?

Yes, we do work on setups together and if one of us starts driving faster than the other, we try to figure out why. Sometimes it is personal skill, but often other setups are necessary because one person may have a different wheel or a different style of driving.

What would winning a championship mean to your team?



Our team and the entire organization would be very happy. We would be honored and something we definitely want to achieve in the near future. We do have the potential, we just have to keep trying and improve.
Have any of your drivers raced any cars in real life?
I love to pimp cars, especially my own, to gain more power. However, I would love to sit in a GT car or maybe a Formula car.

What cars do your team members drive in real life?
I drive a VW GOLF R MK7 with 400HP. Shamanzombi owns a Chevrolet Cruze. Nesterowicz owns a Mazda 3. s2ily recently bought a VW Tiguan 2.0 tdi DSG 7. It seems he likes to keep his driving … comfortable!
Game screenshot: One of the cars listed in the answer below
One of 5Aces' favourite vehicles in Project CARS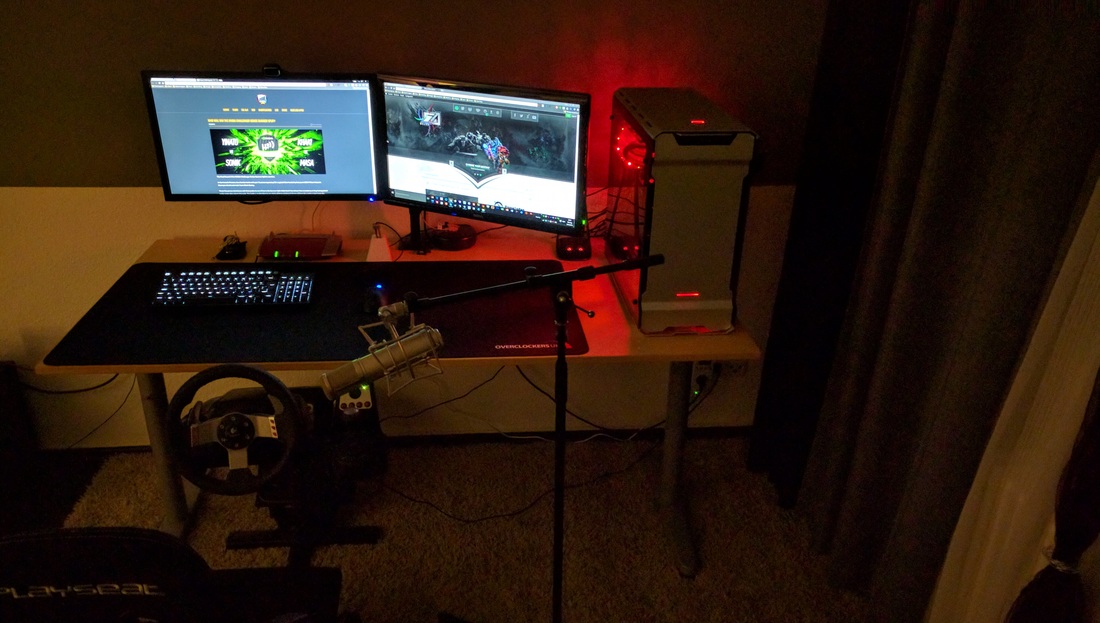 What is each team member's favourite car and track to race in Project CARS?
I like GT cars the most, especially the BMW M3 GT at Spa. Shamanzombi likes the Audi R8 LMS at Spa and Monza. IJJAUTAH is more of an open-wheel fan. TIPPLE likes the Z4 GT3, and Nesterowicz is a fan of the RUF GT3. It would be cool if SMS could add more of the modern GT cars in Project CARS 2.
What does the future hold for your team?
We definitely are going to stay together because the chemistry is very good. We want to help to increase the growth of 5Aces eSport to gain strong sponsors or an investor who likes the idea of sim racing. Therefore, we are also looking for long-term partnerships. Moreover, we want to help sim racing with our activities because we hope that developers like Slightly Mad Studios keep up the good work they have done over the past few years, creating games that we love.
------------------------
The next event in the 2016 season is Round 5 of the

NVIDIA Challenger Series in the Aston Martin V8 Vantage GT3 at the Watkins Glen GP Circuit [change depending on when published]. It begins Friday July 1 2016

, so don't forget to visit the Community Events tab in the game's main menu to take part in the next round yourself.
You can also enter the ESL Project CARS online eSports cups to compete for real cash prizes in the game every week. For more information, select your gaming platform on
the ESL website
.
Come back to the
Project CARS Esports website
soon, when we'll be profiling another of the fastest sim-racing teams in the world. You can also check out the latest news, standings and announcements.