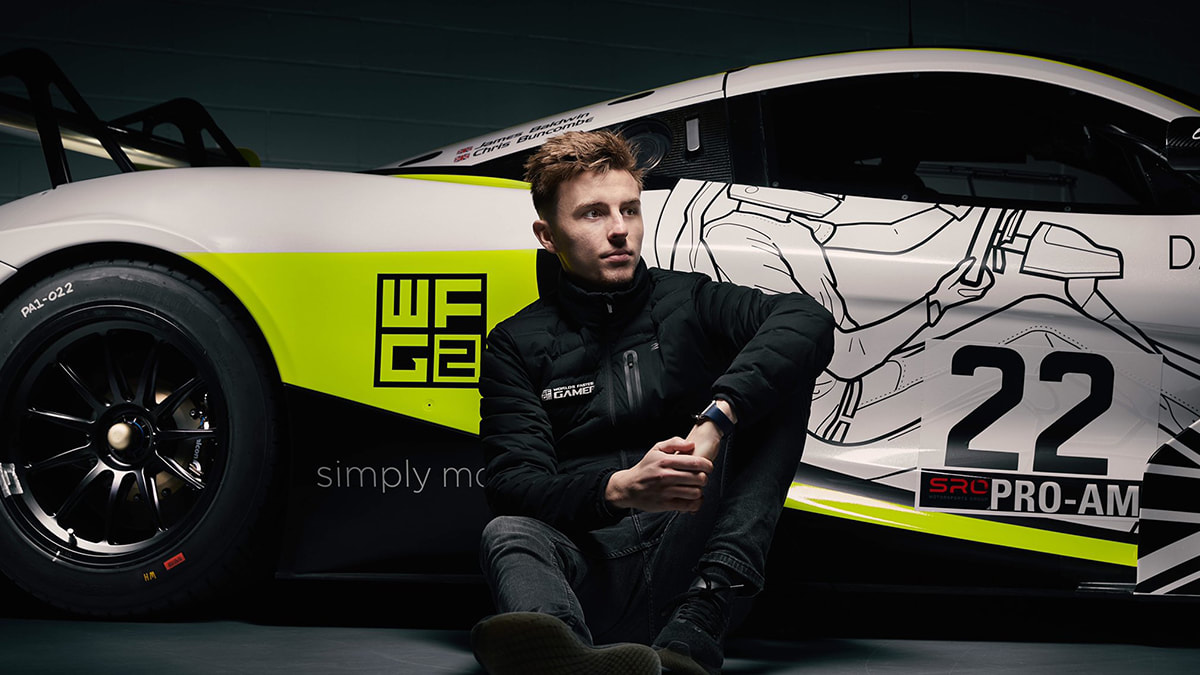 For Veloce Esports driver, James Baldwin, sim-racing was a chance to fulfil a lost childhood dream. James' early racing story was a familiar one of great talent, but limited resources. After success in karting, his real racing career hit a bump in a road when he reached Formula Ford in the UK, but didn't have the sponsorships to sustain his time in this incredibly expensive profession. Little did he know that his fairytale was just beginning.

James turned to sim-racing to sustain his passion for speed, and quickly found success online and in league racing. When Project CARS2 arrived, his attention turned to the world of esports, where in 2018 he reached his first finals in the A1 Esports League, before winning the Renault Esports Series at Silverstone.

His success caught the attention of the Veloce team and he has gone from strength-to-strength under their guidance and training. He led Veloce to the Finals of the 2019 Playseat SMS-R Series where they finished second, and then to the Le Mans Esports Series finals which they won. Personal accolades followed with a reserve driver spot on the Alfa Romeo Racing F1 Esports team, an amazing win in the eRace of Champions, and to cap off an outstanding year, victory in The World's Fastest Gamer.

That last title has opened up new doors for Baldwin's racing career. In 2020 he is returning to real racing with Team Rocket RJN, to drive a McLaren 720S GT3 in the GT World Challenge Endurance Series. We caught up with James this week to find out how he's coping with the pressure ahead of what will surely be the biggest year of his life.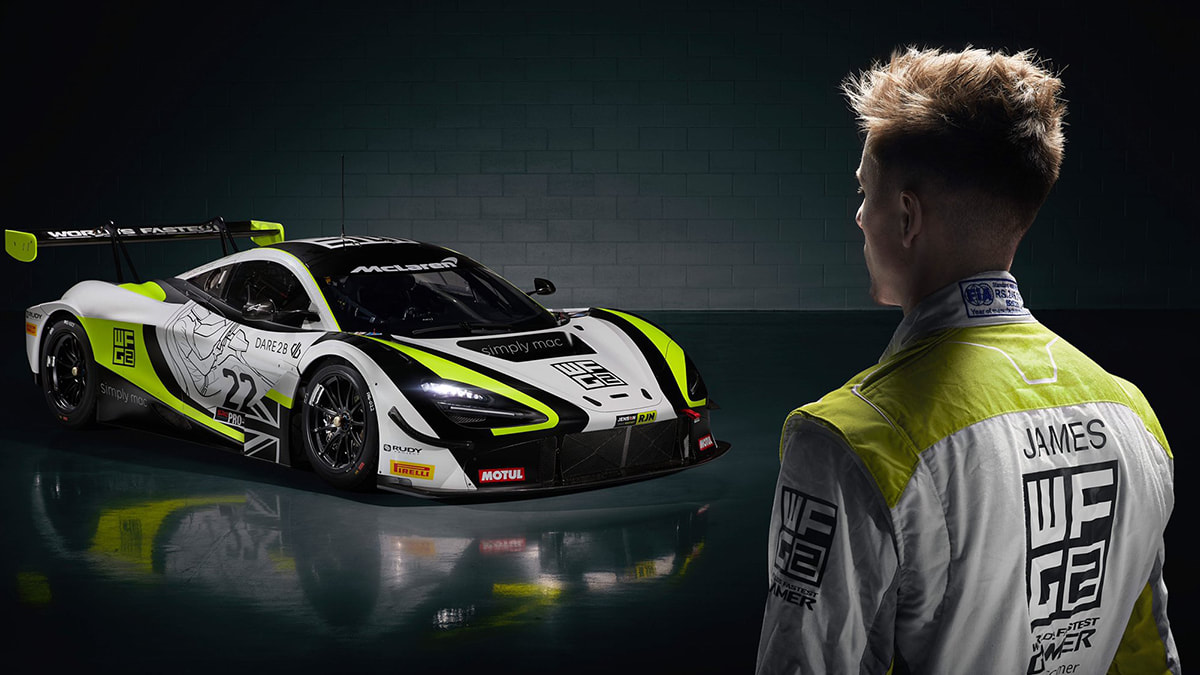 Congratulations on the amazing news that you'll be joining the GT World Challenge this year. Has it sunk in yet?

It has just about sunk in! With the first official test in Paul Ricard getting underway this week it's all starting to feel a little bit more real. The good thing is that I'm not feeling much in the way of nerves. The overriding feeling is excitement and the urge to go and prove something. I think it's a good state of mind to be in ahead of a season this big.

You've had an incredible couple of years between the SMS-R, eRace of Champions and World's Fastest Gamer. How did you manage to take it all in your stride and cope with the pressure?

Well first all, thank you! Last year was an unreal year. As well as those victories, we also bagged the Le Mans Esports Series. The only thing that I missed was competing in F1 Esports, but if that had happened then I wouldn't have had time for World's Fastest Gamer, so everything happens for a reason. To be honest, you just have to approach every competition one day at a time, don't think too far ahead, but plan as much as you can, so you are practicing enough for every event. For the majority of 2019 I was working full time at an engineering firm whilst doing this, so it wasn't ideal, but hard work goes a long way. Having the Veloce Esports team around me really helps, as they offer support in abundance. Pressure is something I've always been able to deal with relatively well. Maybe it's because I have been racing since I was eight, I don't know.

Having raced in karting and junior formulae as a kid, was it always in your plan to see if sim-racing could open doors back into real motorsport for you?

Before 2017 I had never even looked at sim-racing. It was only when I saw a GT Omega rig on offer at a computer store that I thought of buying one. Project CARS was the first game I picked up and played, and for the first 6 months of my sim racing career it was all I played. It was a very spontaneous thing for me, but I feel very fortunate that I started when racing esports started to boom, and I suppose one thing led to another!

​How was the process of switching suddenly from sim-racing back to real-racing during and after The World's Fastest Gamer? How did you mentally prepare to secure your racing licenses?

The process was two things. It was unbelievably enjoyable and easier than I expected. Sim-racing has made me a better driver, no question about it. You simply relying on eyesight and the feeling through the hands to be as quick as possible and beat your opponents online. When I got back in a real car, I had so much more information coming to me about how the car is behaving, so I felt much more in control. Techniques I had no clue about before I started sim-racing, such as rev-matching, heel & toe, developing setups for single-seaters or GT cars. I learned all of these via sim-racing. It's given me a confidence every time that I drive a real car which I didn't have before, so it was fairly easy to mentally prepare for the races that would secure my racing license. The GT World Challenge is another level though, so I am taking nothing for granted, but I am confident.

What has your training regime been like since winning WFG, and how does training for real racing differ from preparing for esports competitions?

It's been pretty intense! Luckily I have always maintained a respectable standard of fitness and health as I always hoped this opportunity would come around one day. There are areas I have worked on with my coach Simon Fitchett (who used to train David Coulthard & Sergio Perez) to improve myself ahead of the new season, both mentally and physically. Esports requires a slightly different approach, and your physicality is not such a factor, but there are lots of similarities. The main difference is the sheer amount of hours required to train for an esports competition vs real-life, and this is because the level of competition in top level esports is ridiculously high.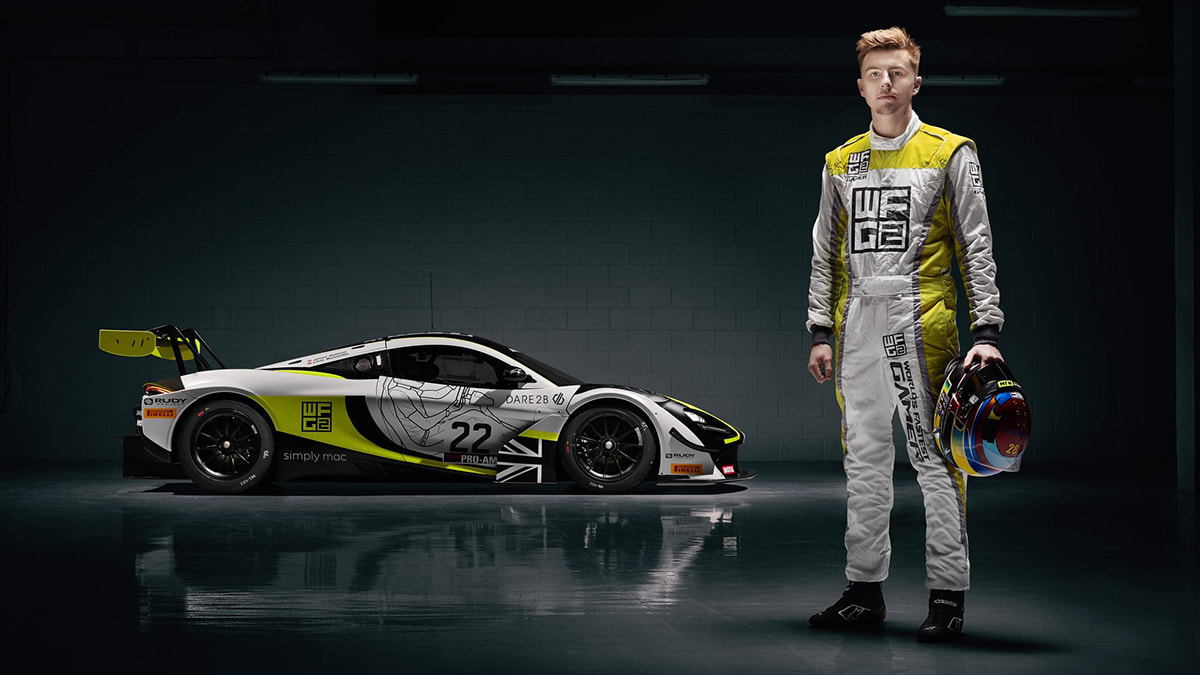 You've had a lot of success racing virtual GT3 cars, but what are your initial impressions of how that skill and experience will translate to the real thing?
In terms of competing against others and the mind games that can sometimes go with that, it will help a lot. I feel like I'm mentally strong enough to deal with this. The feeling that the virtual car gives compared with the real thing is obviously not 100%, but I'm training with VR (Oculus Rift) for real life events as it completely alters the way you look into a corner. I find VR really helpful in that regard. I will continue to use sim-racing to train as much as possible throughout the 2020 season.
What are you looking forward to the most in the season ahead?
I am looking forward to the first test this week, to have the buzz of feeling the speed of the car for the first time. It'll be above anything I've driven before in terms of performance! I'm also looking forward to working in a team environment. I think it'll be very satisfying, and hopefully off the back of this we can get some top results and try to win the championship. It's just about finding the balance between focusing, and enjoying it at the same time. That will be the key.
What do you think will be your biggest challenge this year?
There will be loads of challenges throughout year, I have no doubt about that! But the biggest will be dealing with everything that a racing driver at this level deals with. The fitness, the media, the politics, the driving itself, as well as other things. It is a fierce balancing act. I just need to make sure that I channel most of my energy into the most important thing, the driving.
Finally, do you have an ultimate goal for your racing career, and has that changed recently now that you have transitioned back from the virtual cockpit to the real one?
My initial goal when I started sim racing was to get back into real life racing and I have achieved that now. I still am working hard to become the 'best sim-racer in the world,' and in my mind, I need to do the business in F1 Esports to achieve that. In terms of the real world, I would love to be a factory driver for a big manufacturer, and be racing for years to come. Championships like WEC and races like Le Mans. It was a dream this time last year, but now it is something that is in my long-term sights. I have very high aspirations, because if you don't aim high, you'll never get anywhere.
Make sure to follow James on Twitter to keep up with his racing exploits in 2020.