STARLUX E-SPORT
The Project CARS Driver Network Championship is now more competitive than ever, with new teams and drivers entering the fray in every round of the title fight.

One of the contending teams in the championship is Starlux, another French outfit with some of the fastest sim-racers around. We sat down with Starlux E-Sport Community Manager, Thomas Masniere, to talk about his hometown of Le Mans and Starlux's passion for racing and its approach to Project CARS...
How and when did you first get interested in sim racing?I live in Le Mans in France, so like a lot of other people here I have a big interest in motorsport. My first sim-racing games were Gran Turismo 3: A-Spec on the PlayStation 2, then the Forza Motorsport series on the Xbox 360 and now I play Project CARS on Xbox One.

​How do you prepare for each round of the SMS-R Driver Network Championship?

We don't really have specific preparations for each round of the Driver Network Championship. Our drivers were a bit disappointed with our early efforts in the season, so they dedicate most of their time to car setups now, or even just regular racing, simply to make sure that they have spent a good amount of time with the game.​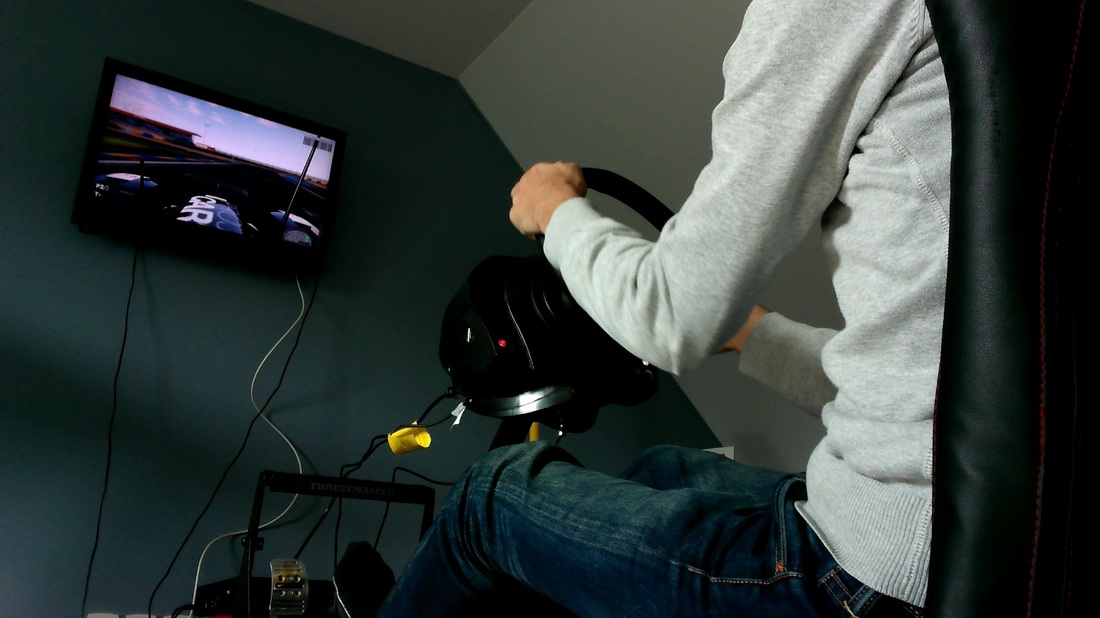 Who tunes the cars for your team? Do you work on setups together?
We work together on our setups as a team and we're not afraid of sharing! I would like to congrat Slux GTurbo, Slux Nikolaï and Slux MICK4 for their performances in the SMS-R Championship, but also all of the Starlux players who have put time into Project CARS.
How do you keep the team motivated?
We have a really good atmosphere between our players, staff and community, so it's easy to have motivated people. For example, we will be at Paris Games Week for the Project CARS event and it's important for every Slux member to be there.
Have you raced any cars in real life?

Yes, I got the chance to race a Porsche 911, Nissan Skyline GT-R and Ferrari F458 Italia on the Bugatti Circuit at Le Mans! It was an amazing gift from my family.



I really like Aston Martin cars, because of James Bond! The new DB10 is just incredible.
​In real life I don't exactly drive a dream car! I have a Renault Clio 2, but it has a really big boot and small fuel consumption.

​What's your favourite car in the game?I don't really have a favourite individual car, but I love the Prototype class, especially LMP1. The Marek LMP1 was a big surprise and the Audi's are excellent too. I'd love to see Porsche prototypes in the game one day.

What would you like to see added to Project CARS in the future?

I would love to see a community center in the game where players can share setups and create & share their own liveries too.​