Team Redline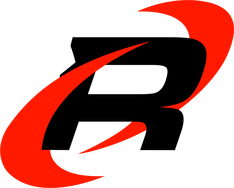 In the world of sim-racing, the teams don't get much bigger than Team Redline, arguably the most successful outfit in the world. Now Redline has joined the action in the Project CARS Esports scene for the first time.
Having seen the rewards and exposure offered by the 2015 SMS-R Driver Network Championship and ESL Project CARS events, Redline's management and some of its top drivers decided to give Slightly Mad Studios' simulation a try. Less than two weeks after picking up the game for the first time, they already had their first ESL Go4 Cup victory with Aleksi Uusi-Jaakola behind the wheel. There's no question about the ability and experience of this team.
We sat down with Team Manager, Dom Duhan and drivers - Olli Pahkala, Aleksi Uusi-Jaakola & Bono Huis - to talk Project CARS and all things sim racing.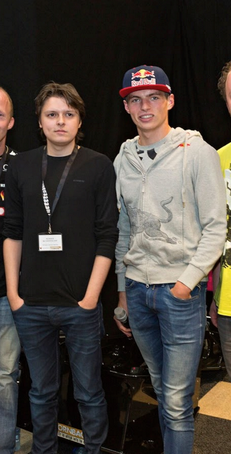 Give us a brief history of Team Redline.
Duhan:
Back in 2000 a group of us came together around a few racing games to form a team to share setups and race against each other, centred mainly on
Grand Prix Legends
,
TOCA 2
and
F1 2000
. At that time we were all trading World Record lap times and winning championships. From there, the core team grew from strength to strength and we've achieved major titles across sim-racing for the past 16 years.
We have won well over 100 individual and team based championships from the top levels of sim racing, ranging from:
iRacing
,
Grand Prix Legends
,
NASCAR
titles,
GTR 1
&
2
,
rFactor
,
Gran Turismo
,
Richard Burns Rally
and many F1 titles.
Many people will know us from our most famous driver; Greger Huttu. Greger was crowned 5 times iRacing World Champion last year and has dominated in most sims since 1999. As well as Greger we have a number of other well-known names from sim-racing who compete and win at the highest level.
A new development with our team over the past few years was to develop real world drivers. It's clear that the similarities between sim-racing and real racing are becoming increasingly blurred. This has led us to sign drivers such as Max Verstappen (Torro Rosso F1 driver), Richie Stanaway (Aston Martin WEC driver) and Nick Catsburg (GP3, Blancpain GT3 driver and Spa 24 Hour winner). We also have German GT Champion, Kelvin Van Der Linde. This means our simulator experience is second to none, with testing in F1 grade simulators at their factories.
We are proudly supported by Fanatec as well.
You're mostly known as a top iRacing team, but lately you've been branching out into a wider variety of simulations. What attracted you to race in the Project CARS ESL Cups?

Pahkala:

A major Esports brand like ESL doing sim-racing Cups with Project CARS issuper interesting and we couldn't pass the opportunity to get involved!

Huis:

It just seemed like good Sunday fun, with nice prize money to be won as well. After a few times doing these events I can say it is really fun and the competition is a lot tougher than I was expecting, which is a good thing of course.

Uusi-Jaakola:

I have been racing mostly iRacing in the last few years, so it's always fun to try other things. The good competition and the prizes are that extra little bonus.

Duhan:

I think it's important that we try things outside of our comfort zone, so people don't treat us as an iRacing-only team.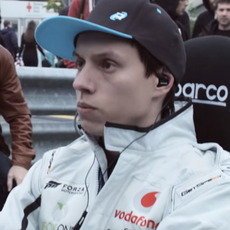 What do the Team Redline drivers think of Project CARS compared to the other sims they have driven?
Pahkala:
I like Project CARS. It has a bit different approach to other sims. The graphics are great and especially the cold tire affects got my attention from the very start. It feels very natural!
Duhan
: Visually it's stunning and actually I think that visuals are a huge part of simulation. It's not just the physics, but creating an experience that makes you feel like you are in the car. The sounds are awesome of course and the attention to detail. I do feel there's work to be done still, but I'm sure that will come.
Huis:
So far it's been a lot of fun. It's quite similar to rFactor, feels good and you can really push and be aggressive with the car, which I like.
Uusi-Jaakola:
Every simulator has its ups and downs, but after all the competition makes the most of it. It felt natural to me from the start, and it's really fun to drive and race!
Does the team have to take a different approach to practice and preparation for each sim that it competes in?
Pahkala:
Preparation depends really on the race format. The ESL Go4 CUP is quite simple to prepare, as everyone will have the same setup, there's no tire degradation or fuel consumption and the race is a head-to-head shootout. Preparation is pretty much learning to handle the car and go as fast as possible with it!
Uusi-Jaakola:
Every year as a driver you need to think which series you want to race and you can be competitive in, but you need to focus. The Project CARS ESL Cups are fun and easy to join with short notice though, so I will race those in my spare time. As sim-racing Esports gets bigger it will become more difficult to choose which platform and sim you will race. I really hope there will be lot of big championships on every platform and racing games.
Huis:
What matters for testing is the type of event you will compete in. The ESL Cup races are quite unique, because they are shorter races, so the preparation is of course a lot different compared to other races we compete in.
Redline seems to have headhunted some top talent from each new sim community that it has entered. How important is it to have different, specialist drivers competing in each sim?
Duhan:
We are branching out slightly, as we have the internal structure and sponsor support, so it makes sense to invest in where the big championships are taking place. Certainly the biggest reason we have different drivers per sim is purely time. Each one takes an investment to practice.
​
Pahkala:
When a driver focuses on one sim, he can master it much easier than trying to master all of them. If you want to master every sim and be at the very top in every race you attend to, you would need 10 hours per day of scheduled and pre-planned practice to be efficient and fast. That usually requires some sort of sponsorship to provide all you need to do sim-racing full-time without any need to work like normal people do.
Uusi-Jaakola:
There are a few Simulators which need an unusual approach to driving quickly, so there are specialities, but many simulators are now so close to professional ones that you mainly need to know how to drive a real car quickly. Then you can race any platform.
How do your drivers feel about the team branching out into more sims? Are they keen to stick with what they know best, or are they excited to try a wider variety of software and events?
Duhan:
I think it's good to test yourself occasionally against the best drivers in other sims and certainly there is a good level across all racing titles. With Project CARS getting into the Esports arena, I think there is a good opportunity for us to start to branch out as the prizes and exposure grows.
Pahkala:
I'm very excited to do any kind of top level sim racing! Especially the ESL Go4 format since it doesn't require setup changes, so you can just hop on, race and have fun. I think it's good to have a bit of variety in the sims you race, to keep things fresh and interesting!
Huis:
It's fun to try out new sims and new cars and always a nice challenge to get up to pace in all kinds of sims, because they all feel different in some ways.
Uusi-Jaakola:
Personally I would like to race in a wider variety of sims, tournaments and so on. However, as an Esport sim-racing hasn't reach its potential yet, so we can't do it as a full-time job. If we actually got to race full-time, that would be awesome!
Do you think more pro drivers will be inspired by the likes of Max Verstappen to join sim teams themselves?
Duhan:
Many pro drivers have grown up sim-racing, so gone are the days when it is looked down on. Physics fidelity has now reached a good enough level for sim-racing to be treated as a testing platform. Not only due to laser scanned tracks, but also race craft, concentration and strategy. However, most of all the pro guys join us because it's fun and we test their skills to the ultimate level.
Pahkala:
I think that when the new generation of drivers are reaching the higher level of real life racing, things will change a bit. PCs, consoles, wheels and pedals are more common nowadays, so people are used to gaming. Racing in sims is very similar to real life racing so it can't hurt to do it. Obviously like us, the real life racers love to do racing in general, so I expect to see way more big names in sim-racing in the next couple of years!
Lately, all the talk in the sim-racing community has been about whether the top sim drivers can transition into real-world racing careers. Do you think this is important for sim-racing's future?
Duhan:
Sim-racing is one of the only formats where skills can translate to the real thing. In a way sim-racing is the purest form of motorsport, with the easiest entry point and the largest competition base. With that you are bound to find hidden talents. I think it's only a matter of time until a Formula One World Champion comes from sim racing. Though I think Max Verstappen will get there pretty soon as a sim-racer as well.
Pahkala:
Most sim-racers dream about having a real-world racing career, but at the same time I think every sim-racer knows that it's very difficult to achieve that kind of position in life. People loves to do sim-racing even if they don't have a shot to get a career out of it, so that is the most important thing in future.
Uusi-Jaakola:
Well I would like to race in real-life but there is no change without a huge amount of money from somewhere. That said, sim-racing is a great way to show talent and for teams to look for young drivers. I really hope that this becomes the standard in the future.
What areas would you like to see Project CARS improve in, to develop its Esports racing?
Pahkala:
I'd like to see live officiating, big grids, live streaming and bigger prizes. On top of that, I'd like to see a concept where everyone would have a good chance to challenge the best and get involved in racing with good sportsmanship!
Duhan:
I would love to see some live broadcasts, less track cutting and more cars. A more streamlined administration process between ESL Cup rounds would be good as well.
Finally, where would you like sim-racing to be in 5 years' time?
Pahkala:
I'd like to see sim-racing in the same kind of position that
CS:GO
,
League of Legends
and so on have now. The Esports scene is massive at the moment and it will get even bigger. I know Project CARS and many other people are working on this, so I think it's just a matter of time to when we get a new generation of Esports racing with phenomenal drivers going at the speed of Greger Huttu.
Duhan:
I echo Olli's points. Sim-racing finds it hard to break into the Esports mould despite it being easier for the layman to understand. For me, the format is key. Sim-racing by its own name tries to simulate the real racing format, when actually it needs to be more dynamic with different race types. I often look at cycling and the different types of racing that they have there.
Uusi-Jaakola:
I just hope we can race full-time one day and do sim-racing as a job. I'm not sure is it there yet, but in five years I hope it will be closer.