Team STD-RS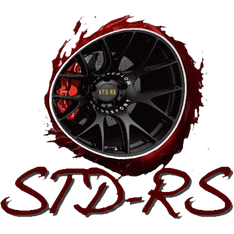 The Project CARS Driver Network Championship has attracted top eSports teams throughout its first season in 2015. Some of the teams were established especially for Project CARS and one of the most successful of these is STD-RS, a small French outfit that's been punching above its weight in both the Driver Network Championship and the weekly ESL Go4 Cups.
​
After a string of great results and plenty of podiums, we spoke to STD-RS_Sm0ky_FRA to discuss his passion for racing, the team's success and it's ethos in sim-racing
How and when did you first get interested in sim racing and what did you play before Project CARS?

Being a fan of motorsport since I was little, I became really interested in sim-racing four years ago after losing a lot of hours to

Gran Turismo

. I also played a lot of the

DiRT

games. A little less simulation, but I still enjoyed them because of my love of rally! I spent some time with

GRID Autosport

too. I only play car games, so therefore I felt forced to take the next step and buy a PlayStation 4, especially to discover the famous

Project CARS

! Many people spoke to me about the game's pure simulation, difficulty and breathtaking graphics. I certainly wasn't disappointed and now I'm totally hooked!

What do you like the most about Project CARS?

What I like most about Project CARS is the feel of driving the cars, which is so close to reality. I also really like the cockpit views which help me to be a more successful driver.

How do you prepare for each round of the Driver Network Championship and the ESL Cups?

The STD-RS team began in May 2015 around the time that Project CARS was released. There's usually three or four of us competing in every round of the SMS-R Driver Network Championship and the weekly ESL Go4 Cups. Myself and STD-RS_ Aleex_FRA are the busiest members of the team.

We prepare the tuning of the cars ourselves for each event, working on our own to find out which dimensions feel best to each of us. Of course we are always in the spirit of sharing too! We each try to create the best setup we can, but Aleex is a particularly good tuner. I'm not so bad myself either!
How do you keep the team motivated?
We train all the time, possibly even a little too much! We stay motivated because because we like the game and it eats away the hours for us. Aleex and I also share a spirit of winning and we never like to lose anything! I have always said that we are all sim-racing drivers and we're all trying to win the same things. If the best drivers can do it, then all you have to do is work hard to progress and one day it will all pay off.
Do you think that your drivers are good enough to win some championships with ESL?
To participate in an ESL Final would bring great satisfaction to the whole team! We have been close to victories many times, so we know that perseverance will do the rest.
​
Have you raced any cars in real life?
I've had the opportunity to drive race cars but mostly I love karting. I've lost a lot of time at the karting track and I love the fun sensations that you can feel in this type of racing. Aleex and I are also aiming to participate in some endurance races together soon!

What car do you drive in real life?
I drive a Citroen DS3 Sport, a super nice car with great handling, which is a little unexpected!
​
What's your favourite car in Project CARS and why?
In the game, the LMP1 Audi R18 e-tron Quattro is my favourite car. I'm a big fan of Audi in real life and I'd love to see more of these cars in the game.
What would you like to see added to Project CARS in the future and why?
Adding more small circuits to the game would bring me great happiness. Somewhere that we can create little test communities with more varied vehicle types. It would be great to have more real life series in the game too. Especially WRC and WTCC.

The next Driver Network Championship event is the Touring at Silverstone Re-Run beginning January 8 2016, so don't forget to visit the Driver Network tab in the game's main menu to take part in the next round of the SMS-R yourself!

You can also enter the ESL Project CARS online eSports cups to compete for real cash prizes in the game every week! For more information, select your gaming platform on
the ESL website
.
Come back to the Project CARS website next month, when we'll be profiling another of the fastest sim-racing teams in the world. You can also check out our dedicated
eSports website
for the latest news, standings and announcements.