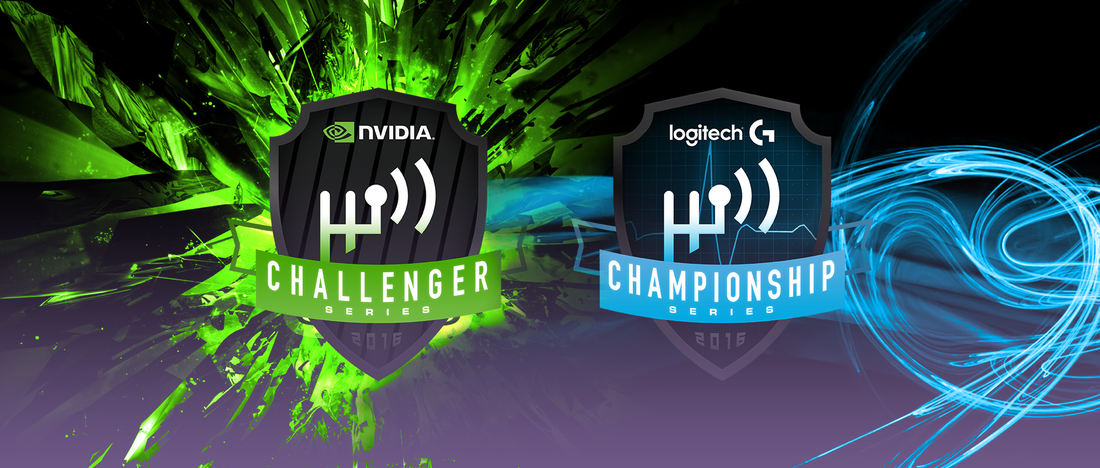 With only two weeks to go before Draft Day (April 1st), over 180 teams have already registered for the LGCS & NCS and competition is looking fierce.
Amongst the big names are familiar faces from the 2015 season, top drivers already competing in the ESL Weekly Cups, teams moving over to Project CARS from other sim-racing leagues, and emerging names with a few surprises up their sleeves.
Here are our picks for the ones to watch this season...
| | | | |
| --- | --- | --- | --- |
| ​In 2015, SDL took both the driver and team championships from right under the nose of Team Shark Racing in the final round. During the off season, it has attracted some fantastic talent and has also been racking up the wins in the ESL Project CARS Cups. Of course, defending a title can be even more difficult than winning it in the first place, but SDL certainly starts 2016 as the favourites in both the LGCS and NCS. | ​After coming second in 2015, TS Racing will be looking for revenge over SDL this year. It picked up a major sponsor in Thrustmaster during the off-season, so with this kind of support we can look forward to another big push from TS Racing this year and maybe some more fireworks with SDL too. | ​Last year, BAM only competed in the Driver Network Championship for around half of the season, but still amassed enough points to take third in the overall team standings. For 2016, it has been preparing well, with several big wins in the ESL Project CARS Cups. Bam has also recruited some top new talent for a big push towards the 2016 titles. | ​UNITY first came to our attention late last year when it suddenly appeared in the Driver Network Championship and was immediately at the sharp end of the field. Over the winter it took to the ESL Project CARS Cups with plenty of wins and podiums to its name. A solid recruitment drive has seen Unity grow into one of the largest teams in Project CARS Esports with a great talent pool at its disposal. 2016 is a big year for Unity. |
| | | | |
| --- | --- | --- | --- |
| ​Representing the UK, TSA is one of the top sim-racing league teams around. In recent months it has taken victory at several Project CARS live events, including at Autosport International and at EGX, where the team won two separate events, filling the entire podium in one of them. The TSA drivers expect a lot of themselves, so no doubt they will be under pressure to perform this year. | ​Dutch team, RSP is one of the most competitive sides racing in the ESL Project CARS Cups, and it's now bringing that experience to the Driver Network scene as well. We anticipate a strong performance from RSP this year. | ​Like RSP, French outfit, RZ has recently risen to prominence in the ESL Project CARS Cups. Taking a number of podiums and putting bigger teams like SDL and BAM under a lot of pressure. If it can carry that form into the LGCS and NCS, it will be a force to be reckoned with. | ​Another top side from the ESL Project CARS scene, XLR has been pretty consistent, if not always spectacular. The potential is there though, and with a harder push it can definitely be in the fight in the Driver Network competitions this year. |
| | | | |
| --- | --- | --- | --- |
| ​Viking finished comfortably in the top 10 Project CARS teams of 2015, coming seventh overall. At times, it was amongst the very fastest Project CARS teams in the world, but consistency didn't come easily to Viking. If it can find a little more of that in 2016, it can surely push nearer to the top. | ​Starlux was often on the brink of greatness in 2015, but never quite spoiled the party for the leaders. This year it has a huge challenge on its hands, after losing some of its best drivers to other teams during the off-season. Will its performances drop off because of this, or can it come back fighting? We shall see soon. | ​Like Starlux, STD-RS has lost a few drivers to other teams during the off-season but it is still competing off the back of a strong eighth place in last year's championship. The team is also entering more drivers this time around, so its enthusiasm to compete at the front shows no signs of slowing down. | ​SRT is yet another top team that has emerged from the ESL Project CARS Cups. It has scored several podiums in ESL competitions and will be hoping that its form there will also translate to the LGCS and NCS this year. |
| | | | |
| --- | --- | --- | --- |
| ​The ace up the sleeve of VP-Drivers is ockerocker, a German driver who has been arguably the most consistent performer in the ESL Project CARS Cups since they first began. He's on the PS4 podium almost every week in the ESL events, so we can't wait to see what he can do in the NCS this year. | ​5Aces' lead driver, USSRxALeXeR dominated the ESL Project CARS Cups on PS4 for several months in 2015. Let's see what he can do when he joins the LGCS and NCS this year. | ​The Angels of Death clan has a long history with just about every competitive video game that you can think of, but more recently its has been focusing on racing leagues. Jack of all trades or master of none? We'll find out soon. | ​PSF is a French Xbox One team that competes in many of the same leagues as last year's Driver Network Champions, SDL Motorsport. This year, it joins the official Project CARS Esports events, no doubt inspired by the success of its SDL rivals last year. |
| | | | |
| --- | --- | --- | --- |
| | ​NGR is one of the most experienced teams that will compete with in Project CARS in 2016. It's history goes back all the way to Project Gotham Racing, so we're expecting to see wise heads on these shoulders in Project CARS. | ​The CQR team is a UK outfit which has recently started to take regular podiums and even a couple of wins in the ESL Project CARS events. Alongside TSA Racing, CQR will be carrying the flag for the UK this year and it will be intriguing to see how the team gets on against the rest of the European sides. | |
Are you ready to put your name alongside these top teams? There is still time to register your team for both the
Logitech G Championship Series (LGCS)
, and the
NVIDIA Challenger Series (NCS)
. Sign-ups will close on Draft Day - April 1. So get your team organised soon to take on the world's fastest sim-racers in the 2016 Project CARS Esports season.