AUTOSPORT, IEM, DREAMHACK, RED BULL 5G - THE BIGGEST EVENTS
2016 kicked off with a bang as Project CARS headed to bigger and more prestigious Esports events, starting straight away in January with Autosport International where both Ben Collins and Nicolas Hamilton were on hand to show their skills and sign some autographs, as well as drivers from the Time Attack Championship who were aiming to set a fast pace on our Power Lap board...
---
Immediately after, we headed to the London Motor Show where both the public and celebrities such as Piers Morgan, David Ginola, and Tiff Needel got to race their favorite supercars around some of the most iconic virtual tracks...
---
In July, we then headed over to the Amsterdam Arena for the ESL Benelux Championship where Project CARS was in attendance alongside other Esports titles such as Overwatch, Hearthstone, and League Of Legends...
---
Following this, and as part of a larger strategy, Project CARS Esports then headed across the globe for the Intel Extreme Masters in both Shanghai and Oakland where attendees got to experience Project CARS being played on Vesaro rigs in heated competitions to find both China's and America's fastest sim racers. Both utilised VR via Oculus Rift headsets for ultimate immersion and winners took home prizes courtesey of Intel...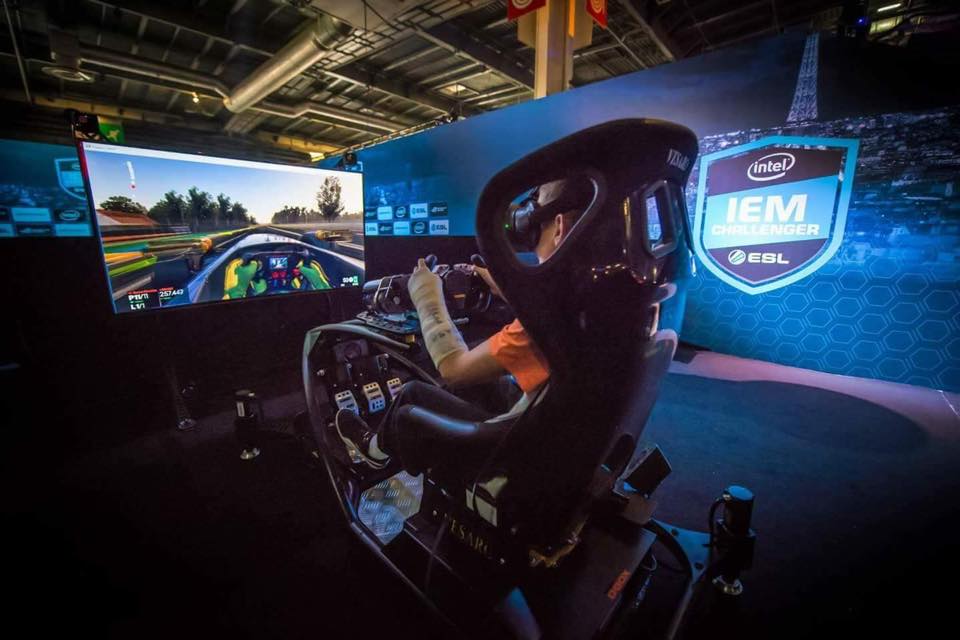 ---
As the Autumn months approached, Project CARS was then Red Bull's racing game of choice in their prestigious 5G Tournament.

With Regional Finals taking place in both the North and South of England, as well as East and West of Japan, players in both countries fought for the right to represent their region and ultimately head to the Final held in Tokyo...
​
---
Finally, closing out the year, Project CARS Esports headed to Dreamhack Winter in Sweden where fans raced for prizes courtesey of Gigabyte and their #XTREMERACER initiative...